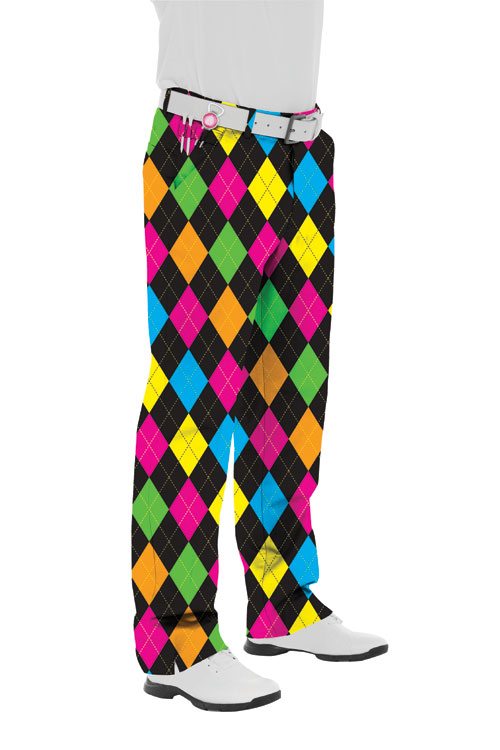 Scotland's funkiest golf clothing company, Royal & Awesome, is celebrating another successful Golf Trade Show in Harrington, England. Retailers echoed the key trade messages issued by the company and there were hugely favourable responses to the new designs.
Royal & Awesome brand director Graeme Smeaton said: "After a successful debut at last year's Harrogate Golf Show, it was fantastic to see great enthusiasm in our resellers. If you display a small range of Royal & Awesome product and then actively sell it for fun golf events then you can genuinely sell significant quantities and have some fun with your members in the process. We'll continue to be the same 'awesomely different' brand and with a host of new designs on the way we're extremely optimistic."
Images of Royal & Awesome's new Trew designs (like the Well Plaid tartan shown) will be released soon following the recent unveiling on Facebook where fans named the designs. The spectacular brand is also extending its trade show offers – available to new and existing Royal & Awesome suppliers – until the end of November. For a limited time, retailers can buy six pairs of trousers and get a seventh pair free. There's also chance to purchase 25 pairs of trousers and get £100-worth of free stock with the choice of immediate or future delivery depending on the order.
The market-leading 'Awesomes' range of iconic trousers were inspired by the heritage and history of golf and designed to add fun and colour on the fairways. Royal & Awesome is one of the most active golf brands on social media with more than 170,000 Facebook fans and nealry 2,000 Twitter followers. To place an order for Royal & Awesome apparel please email JS international on sales@jsint.com or call +44 (0) 1923 209 440 and visit www.royalandawesome.co.uk for more details.