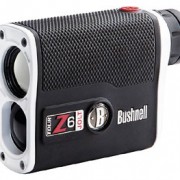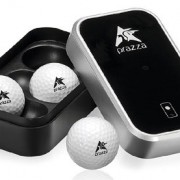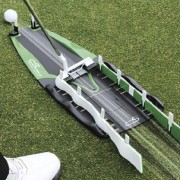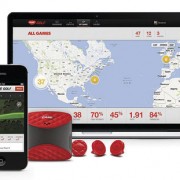 PRAZZA GOLF BALL FINDER
Weighing about 184 grams and measuring 76mm x 127mm x 20mm, with a 1.5 inch LCD, this is a handy device on the course. Crucially, the programmed golf ball can be found in seconds. While not `legal' in competition at the moment, it's ideal for bounce games and practice. Savings on balls and speeding up play makes the 'Finder very popular. Guaranteed one-ball golf rounds suggest it could attract even more!
GAME GOLF DIGITAL TRACKING SYSTEM
Game Golf is a small wearable system for capturing and displaying performance through tags provided for attachment to your clubs. The USB cable enables postmatch download and view of stats, trends and information to quickly establish areas for improvement. Satellite data is displayed shot-by-shot, hole-by-hole and is perfect for accurate analysis of actual performance on the golf course. L
LASER RANGE FINDER CS2 PUTTING AID
The CS2 Putting Aid comes with instruction manual and DVD and key drills are highlighted. A face square to the T-line on the base encourages accurate putting. Hitting the ball through the end gates and along the line aids consistency. Used by Ian Poulter and 65 of the top 100 USPGA players, it's sure to be a winner.
The Bushnell Tour Z6 JOLT Laser Rangefinder's vibrating bursts reinforce when a flag is `locked'. With views up to 1400 metres distant, it also `acquires' flags over 400 metres away. Waterproof and rainproof lenses ensure that the weather's irrelevant as the flag is always in view. At 226g, it's small and light and the Z6 could become an `essential' for golfers.