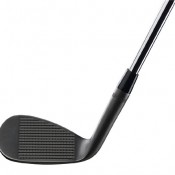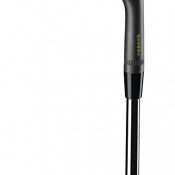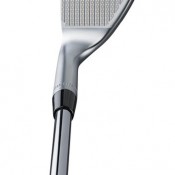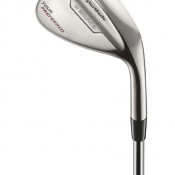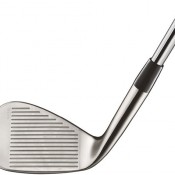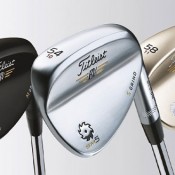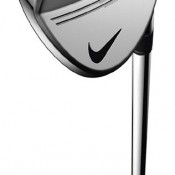 EQUIPMENT – FOR SHORT GAME PERFORMANCE
PERFECT CLUBS
Golfers determined to improve performance around the green will love the exciting new range of wedges available and the selection featured here illustrates why players are spoiled for choice in 2015. L
Nike VR Forged Chrome Wedge
The Nike VR Forged Wedge 60-Degree Grind Golf Club optimises spin and control around the greens. New X3X Grooves have a more aggressive edge and deeper groove channels for greater stopping power and distance control. Enhanced shot-making consistency, tour-level feel and long-life groove performance is provided by soft 1025 carbon steel and a durable stain chrome finish. With the option of Standard Grind, Dual Narrow Grind or Dual Wide Grind these Nike wedges meet a range of requirements for golfers demanding short game control, feel and accuracy.
Titleist Vokey SM5 Golf Wedge
Crafted from soft 8620 milled carbon steel, Vokey SM5 wedges display a balanced profile with sharp graphics and a choice of finishes ­ Tour Chrome, Gold Nickel and Raw Black. Standard fittings include the Dynamic Gold S200 shaft and BV Wings Tour Velvet grip while custom options include a choice of lofts as well as bounce and grind alternatives. Deep TX3 grooves ensure that grass or sand does not prevent the club from making clean contact with the ball for confidence and consistency around the green. L
TaylorMade Tour Preferred EF Wedge
TaylorMade's new Tour Preferred EF wedges feature a proprietary electroformed (EF) nickel cobalt face with a 1025 Carbon steel body. The Tour Grind version features lofts of 47, 50, 52, 54, 56, 58 and 60 degrees while the ATV Version is available in 54, 56, 58 and 60 degrees. The design includes generous heel relief for versatility on open-faced shots but retains the main sole surface for making full swings and bunker shots. KBS Tour shafts with anti-glare dark smoke finish complement the head for consistency on all shots.
Callaway Mack Daddy 2 Slate Golf Wedge
Available with custom sole grinds (S-Gring, U-Grind & C-Grind) this wedge is forged for maximum spin and versatility. Large, wide grooves increase spin with no loss of control. Wedges of less than 56 degrees loft have the standard grooves for Mack Daddy 2 wedges while lofts of 56 degrees and more feature Callaway's 5V Grooves with 39% larger grooves for 25% more spin. The combination of True Temper Dynamic Gold steel shafts and a slate finish (designed to rust over time) creates a distinctive, highly effective wedge for precision golf shots.