Modern technology takes drivers to new levels of performance
Golfers today have a bewildering range of options when choosing which clubs are the right ones for them. However, in what is great news for golfers of all levels, many modern drivers now incorporate advanced technology with the potential for further, personal refinements. The selection featured here demonstrates how drivers can be easily adapted for individual golfers and illustrates a truly impressive dimension of modern golfing equipment. Such exciting developments also mean that all golfers may now access the kind of choices once only available to top professionals. The selection of drivers shown here neatly illustrates how modern technology is making golf even more exciting and fun for players of all levels. Enjoy the drive!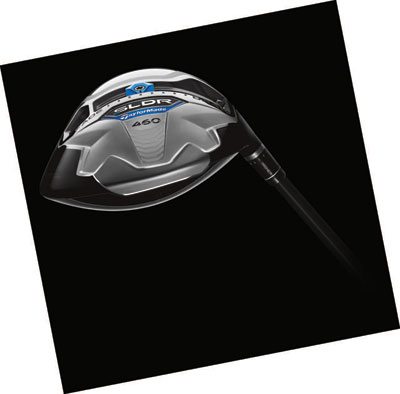 The TaylorMade SLDR 460cc Driver provides golfers with easily adjustable features for a club that can be easily tuned to exact, individual specifications.
Marketed as their longest driver yet, the SLDR with markings for easy alignment creates greater ball speeds, a higher launch angle and a lower spin rate.
A sliding weight track provides a maximum of 21 positions between fade and draw and all done by undoing a screw, sliding the weight port and tightening the screw. The loft can also be adjusted up to 1.5 degrees up or down.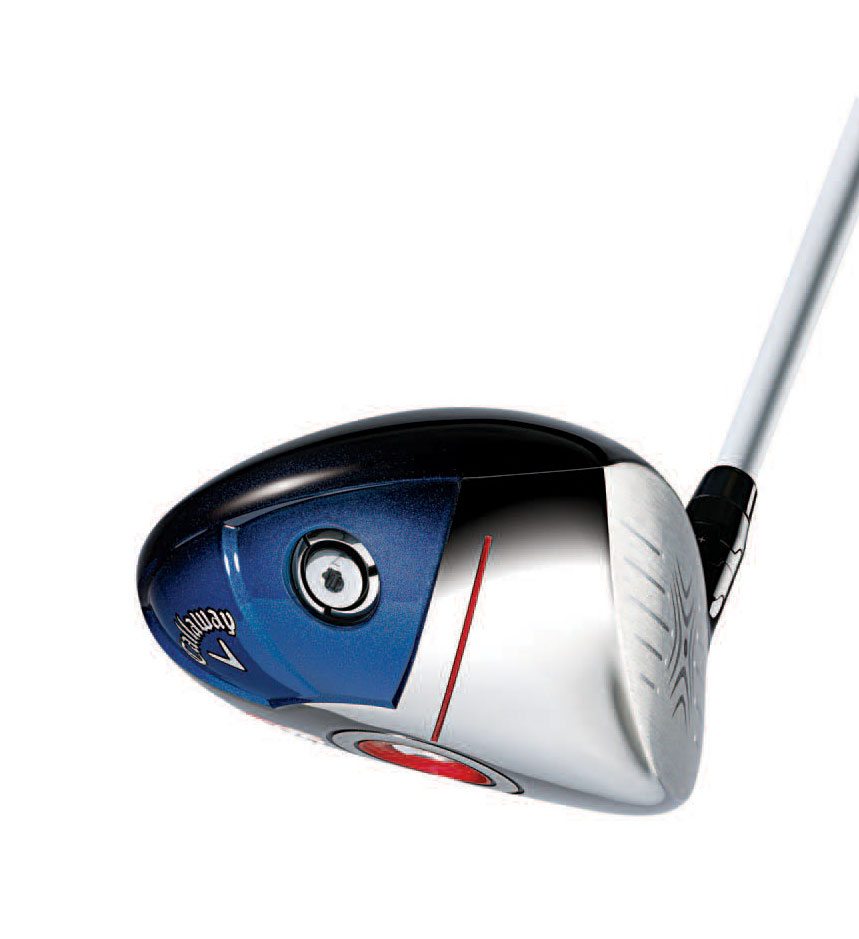 The new Big Bertha Alpha Driver features Callaway Golf's new adjustable perimeter weighting for maximum distance and unique "Gravity Core," allowing golfers to adjust backspin without changing the launch angle. Also, new adjustable hosel technology allows loft to be increased or decrease (up to +2° or down -1°). Adapting the club for greater distance and accuracy is done by carrying out only a few simple adjustments.
Strong but light, the new Big Bertha Alpha has a higher strength, lighter weight crown that weighs only 8 grams. Callaway is confident that golfers will hit the ball dead centre every time with the new Big Bertha Alpha.
Enjoy your driving with the new technology.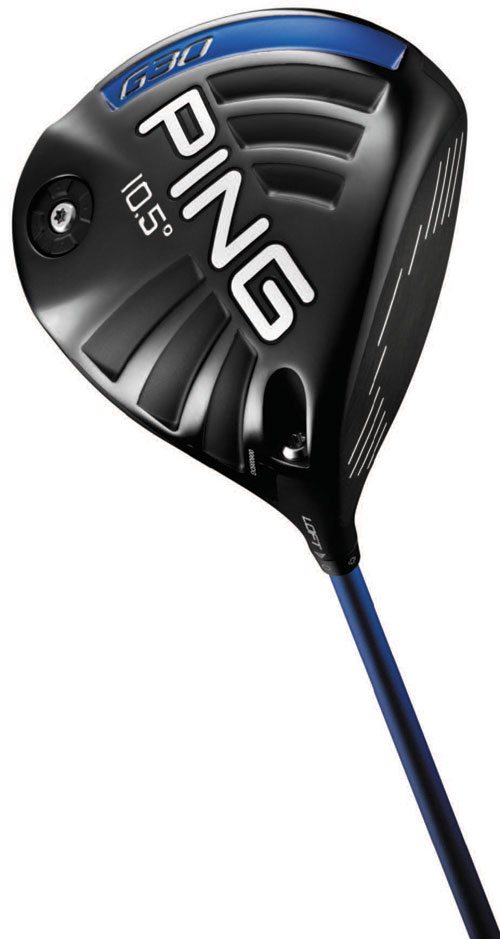 An emphasis on speed with no sacrifice in performance is what Ping believes sets the new G30 standard and G30 SF Tec (Straight Flight Technology) drivers apart. To generate faster club head speed and ball velocity for longer drives, turbulators were engineered onto the crown of the 460cc heads providing distance gains for all skill levels.
The G30 drivers' CG position is the lowest and farthest back of any PING model, ensuring optimal launch conditions, extreme forgiveness and maximum energy transfer. A new high-strength, lightweight T9S titanium face optimises face deflection for faster ball speeds and longer drives.
The overall result is more energy, momentum and inertia for greater distance and accuracy. An adjustable hosel has the same mass and outer diameter as PING's fixed hosels, providing the benefits of adjustability with no sacrifice in performance.
Trajectory Tuning+ Technology offers five settings, allowing you to increase or reduce loft by 6/10ths of a degree or one full degree for maximum distance and control. Settings are standard, +0.6°, +1°, -0.6°, and -1°. The combination of speed performance technology and advanced adjustability makes the new Ping G30 driver one of the longest & most forgiving on the market and is one very impressive golf club.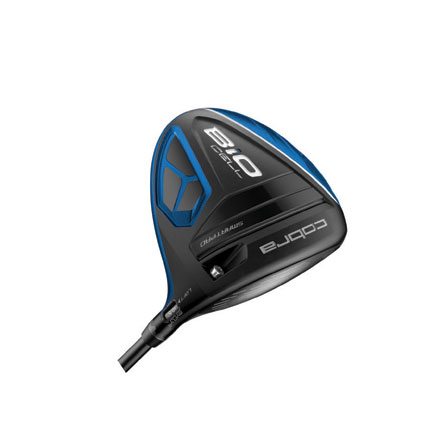 The new, all-titanium Cobra Bio CELL takes adjustability, customization and pure distance to another level. Featuring SmartPad technology with 8 adjustable loft settings, the driver is easily tuned for maximum distance to match the golfer's swing.
New Crown CELL weighting and Forged E9 Bio CELL face technologies result in faster ball speeds with a much larger sweet zone delivering longer and straighter drives, even on off-centre hits.
The Bio CELL driver in six vibrant Cobra colour options, Blue Aster, Barbados Red, Vibrant Orange, Silver, Black and also White.