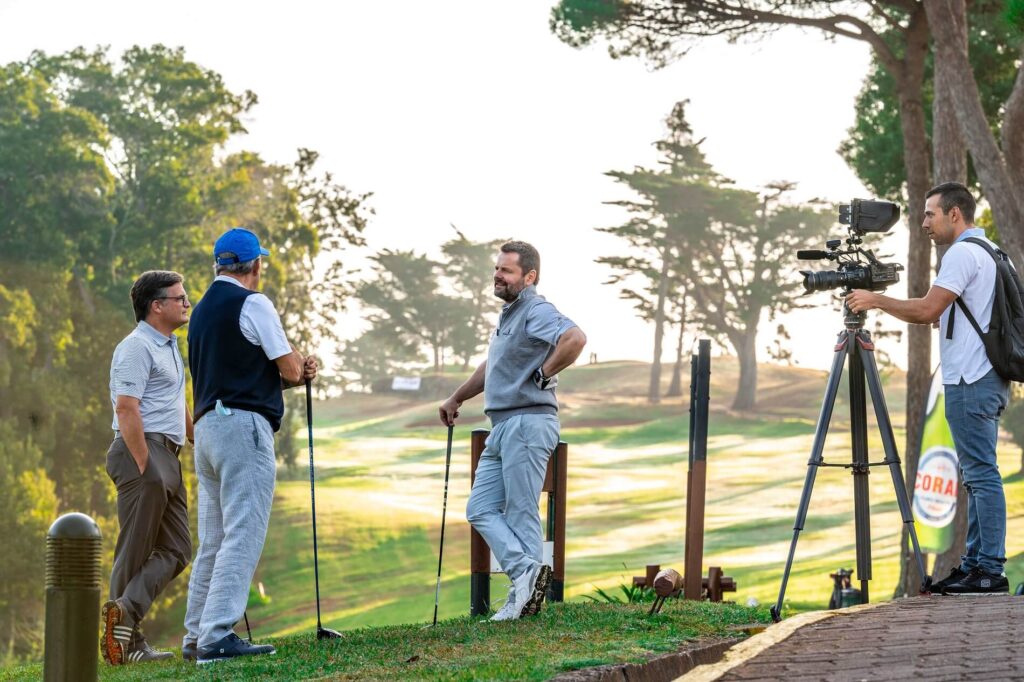 November 2022 —
The recent inaugural Palheiro Gardens Golf Classic, was launched in memorable fashion when 100 international players gathered at Palheiro Golf for four days of fun.
Winner Duarte Franco and runner-up Guido Monari had double reason to celebrate after both players scored holes-in-one to ensure the inaugural 'Palheiro Gardens Golf Classic' was launched in memorable fashion last month.
The pair were part of an international field of around 100 players that gathered at Palheiro Golf for four days of fun on and off the course in the island destination of Madeira.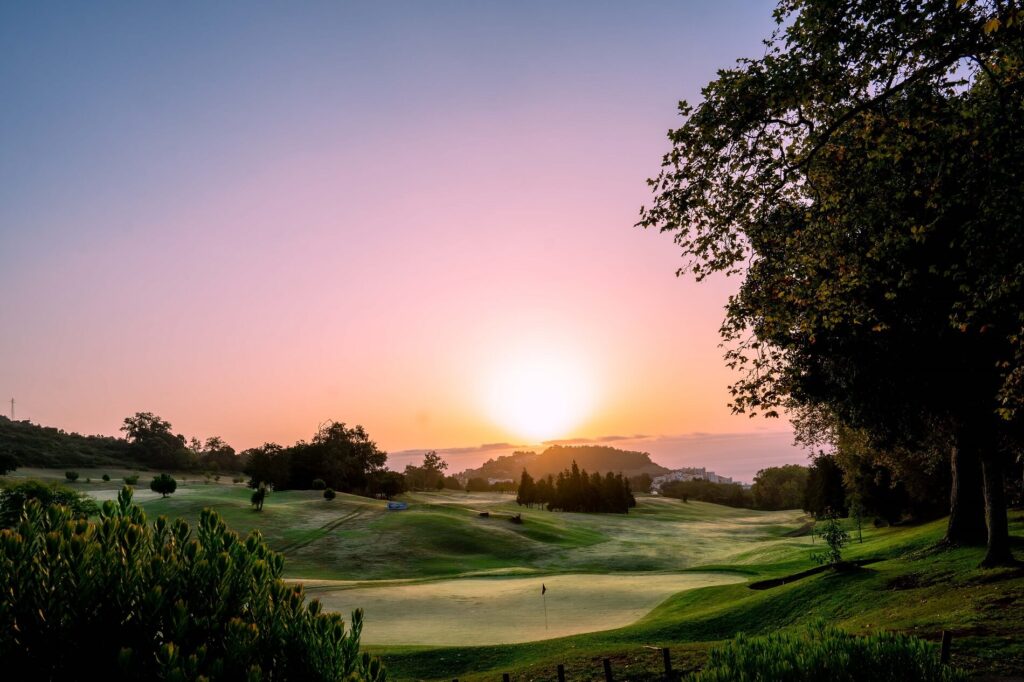 Franco's golden moment came at the par-three, 168-metre third hole, with the ace helping the doctor amass a winning score of 43 Stableford points in the 18-hole men's competition, four points ahead of his nearest rivals.
Monari's ace at the par-three, 141-metre fifth hole was enough to earn him second place – as well as win the Italian the nearest-the-pin prize, with England's Kevin Dixon finishing third with 37 points.
There was also a strong international entry in the ladies' event with Russian Evgeniya Mironosetskaya, a member at Palheiro, producing an impressive round of 39 points to win by four points from Franco's wife July, with Carla Fernandes taking place with 29 points.
Held in aid of the Make A Wish children's charity, with more than €2,000 raised to help make a child from Madeira's dreams come true, the 'Palheiro Gardens Golf Classic' featured the chance to combine world-class golf at Palheiro with the opportunity to experience a slice of Madeira's famous culture and history – including the islands' globally acclaimed annual 'Festa da Flor' Flower Festival.
Tournament packages also included a pre-event sunset welcome party and a prize-giving ceremony with cocktail at the Palheiro Gardens as well as a special visit to the famous Blandy's Madeira Wine Lodge in Funchal including wine tasting.
Jonathan Fletcher, president of Palheiro Nature Estate, said: "Madeira is famous for its gardens, and our gardens at Palheiro Nature Estate attract more than 40,000 tourists per year. We felt the internationally renowned Festival de Flor was also a chance to showcase our wonderful golf course and Madeira as a golf destination."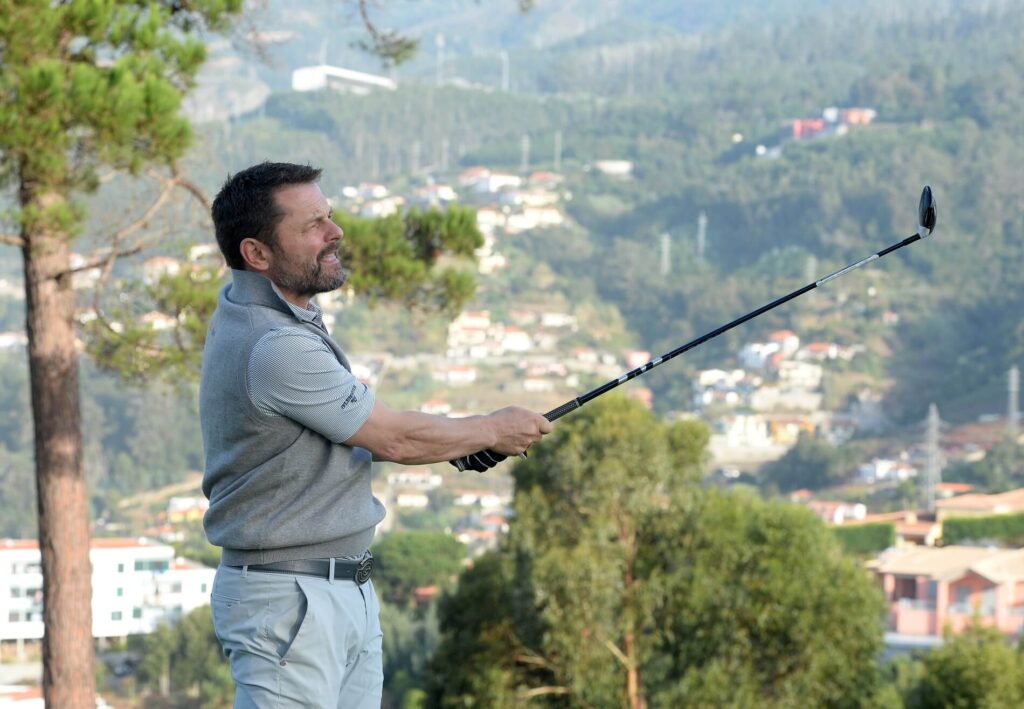 The event was hosted by top broadcaster and 2009 Strictly Come Dancing champion Chris Hollins, who was making his first visit to the Portuguese archipelago – named as the world and Europe's leading island destination at the 2020 World Travel Awards.
Hollins said: "Prior to coming to here, I only thought Madeira was famous for two things – the wine and Cristiano Ronaldo. I've now had first-hand experience that it has so much more to offer and would recommend it to anyone looking to book a golf break with a difference."
One of Europe's top golf resorts, Palheiro Golf is situated within the magnificent Palheiro Nature Estate, which is more than 200 years old, and is one of three outstanding golf venues in the archipelago of Madeira. Designed by Cabell B. Robinson, the venue's par-72, 6,656-yard (6,086m) course is nearly 1,640ft above sea level and enjoys dramatic views of Madeira's mountainous skyline and the ocean, as well as – nestling below, just 10 minutes away – the island's capital, Funchal.
Palheiro Golf and the other two-18 hole courses in Madeira and her islands, Clube de Golfe Santo da Serra and Porto Santo Golf, have enjoyed a steady increase in overseas bookings in the last 12 months with growing numbers of European golfers eager to experience the many benefits of playing first-class golf in a safe and secure environment.
Located approximately 1,000km from the European mainland – and just 500km from the African continent – the island destination, named as the world and Europe's leading island destination at the 2020 World Travel Awards, enjoys an amazingly mild climate, ranging from 25°c in the summer to 17°c in the winter, with very mild average temperatures and moderate humidity, making it the perfect year-round location for a golf break.
The best way to enjoy the archipelago's golf is with a Madeira Golf Passport which, providing holders with an unrivalled golf experience, is available to both individuals and groups and can be booked on a three or five-round basis.
Inaugural video of the Palheiro Gardens Golf Classic
The '2022 Palheiro Gardens Golf Classic' will take place on May 7, 2022, and for more details on Palheiro Golf, visit www.palheironatureestate.com/
For more information on Madeira, visit: www.madeiraallyear.com