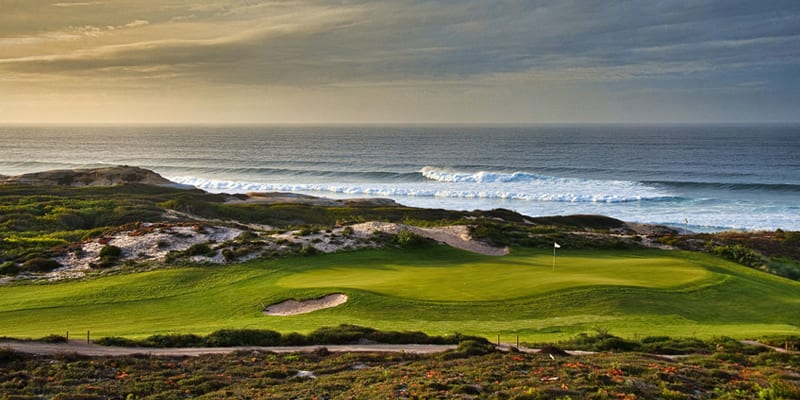 The accolade joins several recent honours for the Lisbon course
February 11, 2020
Golfers visiting Portugal from all over the world regularly rank the Algarve as one of the world's top golfing destinations. Similarly, the country's other fantastic golf courses, including those in the northern and central regions, also boast first-class facilities for discerning golfers. It is therefore unsurprising that European visitors have now given overwhelming approval to West Cliffs Golf Links, north of Lisbon.
The Cynthia Dye's layout has been voted as the favourite course in Portugal – and the one which offers the best value for money. Significantly, such plaudits reflect not only the exalted status of West Cliffs, but also the excellent standard of golf courses across the length and breadth of Portugal.
In what is a stunning coup for Portuguese golf, the links-style West Cliffs course, managed by Praia D'El Rey Marriott Golf & Beach Resort and opened less than three years ago, was the number one choice of members in the Golfhäftet Awards 2020. Votes were registered by more than 87,000 golfers across Europe, with courses marked in three categories: overall golf experience, quality of golf course and standard of facilities.
Francisco Cadete, director of golf at West Cliffs and Praia D'El Rey, recently conveyed his pride at the news: "We knew West Cliffs was going to be special when we were creating it and it has started to fulfil its potential in a very short space of time. People have very quickly taken it to their hearts and we're looking forward to it getting even better as it develops and matures."
Based in Sweden, Golfhäftet is an innovative membership scheme offering golfers preferential rates at more than 950 participating golf courses in 15 European countries including Spain, Portugal, Germany, Scandinavia, Italy, UK, and the Republic of Ireland. Fredrik van Speijk, CEO and co-founder of Golfhäftet, has described the stellar qualities of West Cliffs while applauding the resort's richly deserved recognition: "It really stands out as a course as it excels in so many areas; from the design to the facilities and its impressively high service levels. We congratulate them on their tremendous achievement."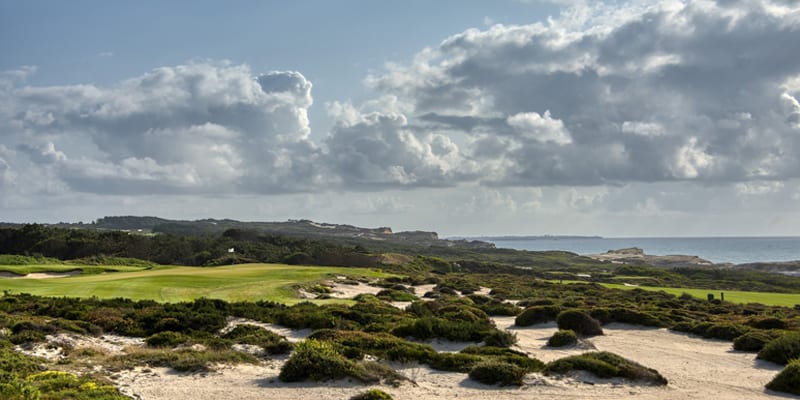 The latest awards for West Cliffs follow quickly in the footsteps of a series of other top recent honours for the course – including being named as the best golf course in Portugal for the first time in the 2020 Today's Golfer Travel Awards, an accolade that helped Praia D'El Rey Marriott Golf & Beach Resort to be crowned as 'Portugal's Best Golf Resort'.
Situated less than four hours from the Algarve, and just an hour from Lisbon on the magnificent Silver Coast, the 6,382m, par-72 layout was created across 200 hectares of natural landscape, rolling sand dunes and coastal vegetation, and offers sweeping views of the Atlantic Ocean from each hole. Once again, Portugal's position as a first-class, international golfing location has been underlined by this latest, prestigious award. Golf in Portugal continues to excel, and the "best value" dimension of West Cliffs' latest award confirms that golfers seeking both quality at a reasonable cost will return to venues prepared to offer such attractive incentives.