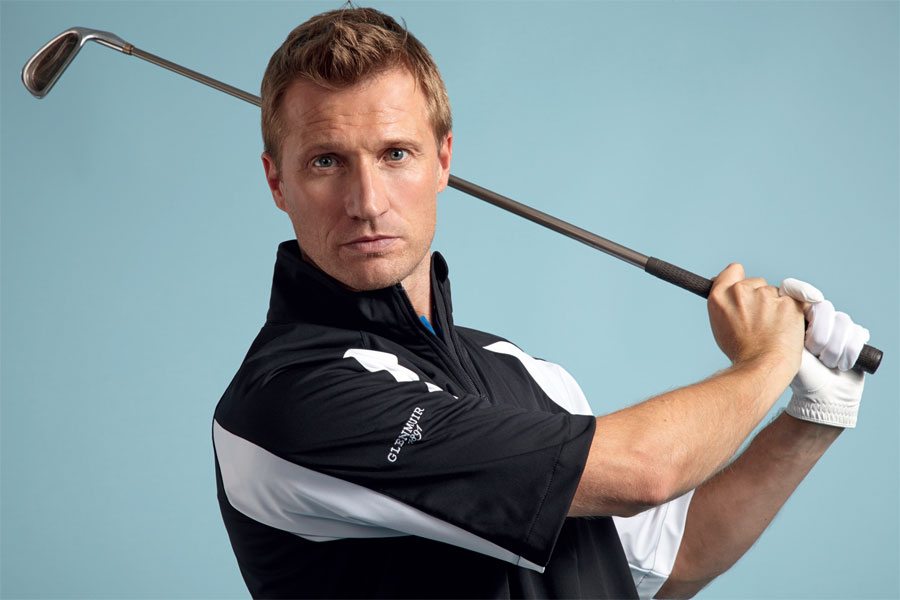 The renowned golf clothing brand based in Lanark, Scotland, has been supplying the shirts and knitwear for successive European Ryder Cup Teams since 1987
The team's impressive clothing at Gleneagles this year again bore the hallmark of the famous Glenmuir brand. Design and Buying Director, Ann Miller has been working on the European Team's outfits since February 2013 and is justifiably proud of the sophisticated process involved. While Glenmuir have been lauded for the design and quality of the 2014 range, the innovation and development continues as the company is constantly seeking fresh ideas. Ann Millar explains that they continue working "to produce garments that not only look good but also perform in the intensity of one of the world's greatest sporting competitions". Ultimately, "the fabrics are more performance-based with the shirts having superior characteristics, which will make them quick drying, breathable and highly moisture wicking." The knitwear, she emphasises, "has natural characteristics that makes them breathable, lightweight and warm…" With the Gleneagles venue being so near to company HQ in Lanark, many of the staff attended the competition.
Glenmuir's Managing Director, Mikhel Ruia, described the enthusiasm of the staff and how being involved in the Ryder Cup had "really motivated" them. The entire process involving design, buying, production, embroidery and delivery was a magnificent team effort and explains the pride and excitement of staff as the players stepped up to the tee on the first day of play.