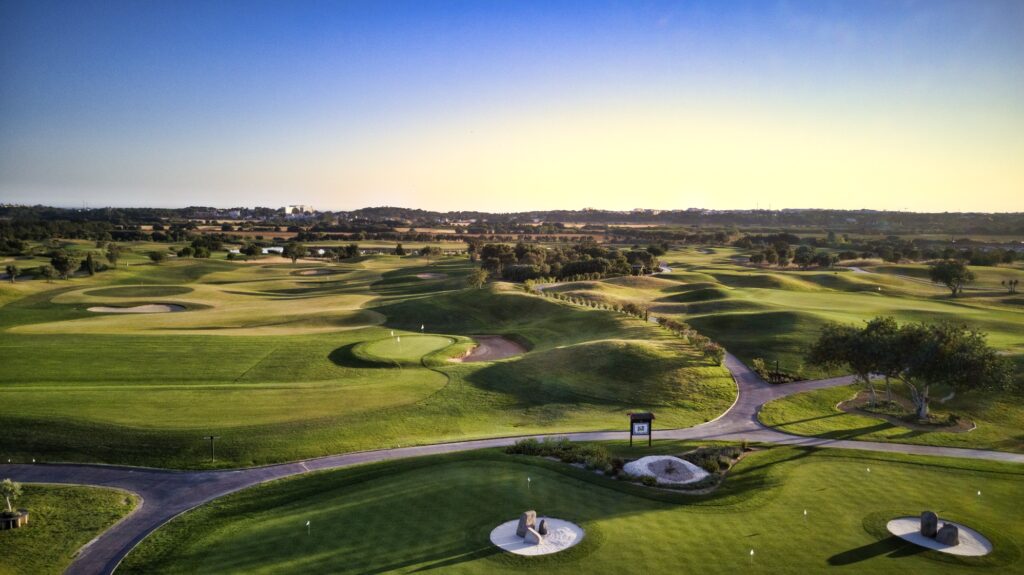 Steven Brown (2019 champion) and Andy Sullivan (2015) reflect on their victories and provide their insight for the upcoming competition
October 2021 —
The two returning champions are excited to return to once again compete in the Portugal Masters, taking place on the Dom Pedro Victoria Golf Course between November 4-7.
But they are not alone in their pursuit of a repeat win. Brown and Sullivan will be joined by defending champion, George Coetzee, as well as Lucas Bjerregaard (2017) and Alex Levy (2014). Challenging the champions will be rising stars such as Robert MacIntyre, Nicolai Højgaard, and Sam Horsfield.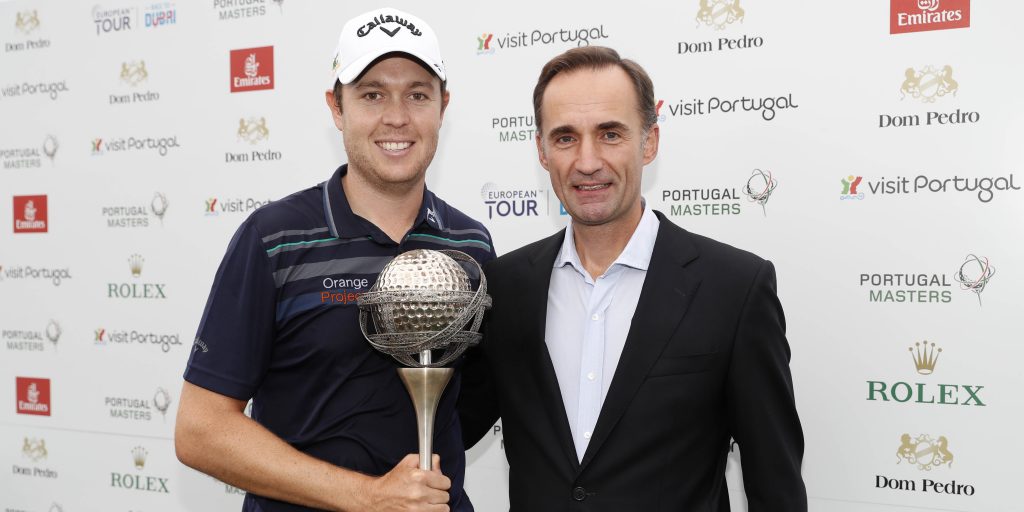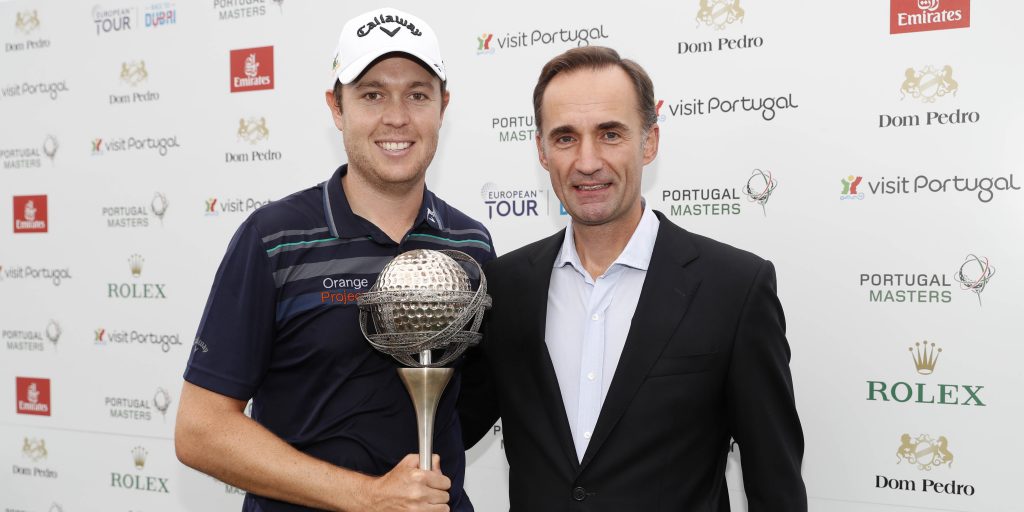 "All the players enjoy coming to the Algarve and playing the Portugal Masters. It is a very important week in my schedule, and I'll be looking to win here again. I know I can do it; all I need to do is go out and play well. If you are able to hit shots with accuracy and putt well it will put you in a good position on the leaderboard," says Brown. "The last four holes on the Dom Pedro Victoria Golf Course are some of the best on tour and a great stretch of holes to finish. It often creates a lot of drama, and anything can happen over the last four holes. I'm also hoping to create some of the form that led me to the title in 2019. The 3 wood I hit from 270 into the par-5 12th for eagle is definitely one of the best shots I've ever hit."
For his part, since his record-breaking nine-shot victory back in 2015, Sullivan has continued to excel in the Algarve with three Top-10 finishes in his last four appearances on the Dom Pedro Victoria Golf Course.
Hoping to maintain his streak in a few weeks' time, he aims to improve on his overall position in the Race to Dubai standings and qualify for the DP World Tour Championships in Dubai.
"I've got so many great memories of Portugal and the Dom Pedro Victoria Golf Course. I like to play attacking golf and the Victoria provides lots of birdie opportunities to shoot a low score. The closing few holes are always very important and this is especially true at Dom Pedro as the Victoria has four great holes to finish, especially the 18th where there is water located everywhere," says the 2015 champion. "I'm not putting any expectations on myself during the tournament, what will be will be. The last 18 months or so have been difficult for everyone, so I'm pleased to be going back to a place and course that I love. The Algarve is genuinely an area that I love as the weather is always perfect and with such great courses, it is a no-brainer for any golf lovers."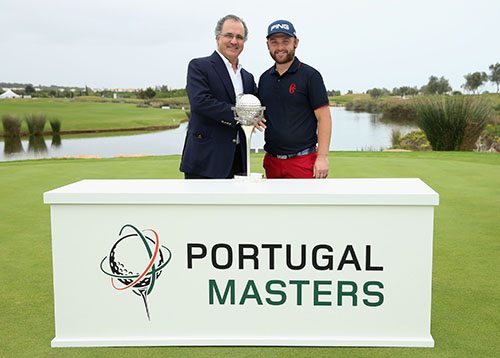 The Dom Pedro Victoria Golf Course will be hosting the Portugal Masters for the 15th consecutive year since the inaugural tournament in 2007. A tougher test is expected for players this year after an extensive upgrade of the course was last carried out in 2019 as part of a wider €4.5m development strategy across Dom Pedro's five championship courses in Vilamoura.
In addition to a more resilient Common Bermuda grass for the rough and green surrounds, trees were strategically placed across three holes on the front nine to stop the longer hitters from cutting the corners of the doglegs on the 2nd, 5th, and 10th holes.
Speaking about how the course will be set up for this year's tournament, Rui Grave, Head Greenkeeper at Dom Pedro Hotels & Golf Collection, said: "We are hoping to provide players with the perfect challenge at this year's tournament. Although there is a plan to make scoring slightly more difficult, there will also be plenty of opportunities for players to make birdies and shoot low scores if they are able to position their balls in the right positions throughout their rounds."