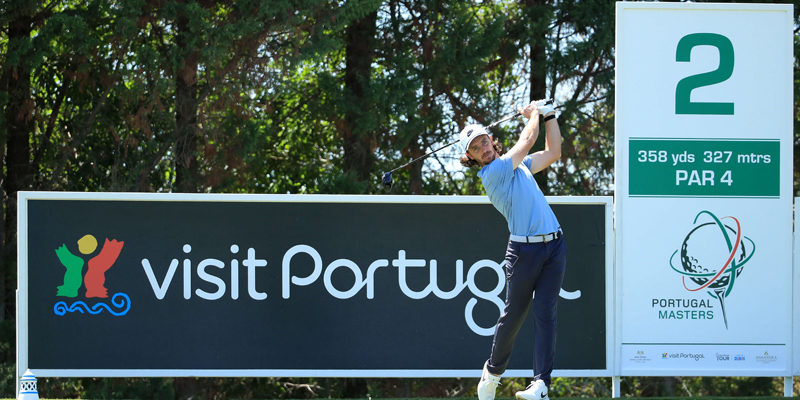 By Tom Callan – December 15, 2020
The Algarve will put an extra spring in the step of the European Tour schedule as the Portugal Masters makes a seasonal switch for the 2021 Race to Dubai
The exciting news just announced by the European Tour is that Portugal's top international golf tournament, the Portugal Masters, will take place earlier than usual next year. Traditionally hosted in the autumn, the annual 72-hole battle over the stunning Dom Pedro Victoria Golf Course will now be held from April 28-May 2, 2021 as part of a revamped schedule of tournaments. The announcement is fantastic news not only for golfers, but also for Portugal, and especially the beautiful Algarve. The spring season is traditionally extremely popular for visiting golfers, thanks to warm temperatures, manicured courses, and the added attraction of one of golf's top international tournaments presenting an unbeatable combination. While the situation regarding the number of spectators able to attend the event is obviously unclear at the moment, the guarantee of a live, worldwide TV audience ensures that the beautiful Algarve will be showcased in all its springtime glory.
The Portugal Masters, one of the seriously big events on the Tour, was recently praised for superb organisation in 2020, with a successful Covid testing programme facilitating another memorable sporting occasion, and including the European Tour's hosting of a pilot pro-am event, supported by the Algarve Biomedical Centre. The Algarve has implemented extensive Covid measures in recent times for guests to feel safe on the stunning coastline of southern Portugal, and to maintain their confidence in the destination. An earlier than usual return to top golfing action at Vilamoura provides significant endorsement of the region's reputation for safety, and the capacity to host world class sporting events.
Responding to the news, the pride of a spokesperson for Algarve Tourism was unmistakable:: "It is always an honour to host one of the European Tour's most popular events and everyone took great pride in the way the tournament was staged last September with so many new safety measures in place. This is extra recognition of the trust placed in us to deliver another safe and successful tournament for many of the world's top golfers and we look forward to welcoming them all once again to the Algarve in April."
With the countdown now started for the 2021 edition of the Portugal Masters, top international golfing stars will already be looking forward to competing on the Algarve's renowned fairways next spring. Such tremendous news provides the perfect tonic at the end of a year overshadowed by the effects of a deadly virus, and provides a sporting beacon of light and optimism for the weeks and months ahead.