There are fewer things more frustrating than when your pitching is off
– February 8, 2023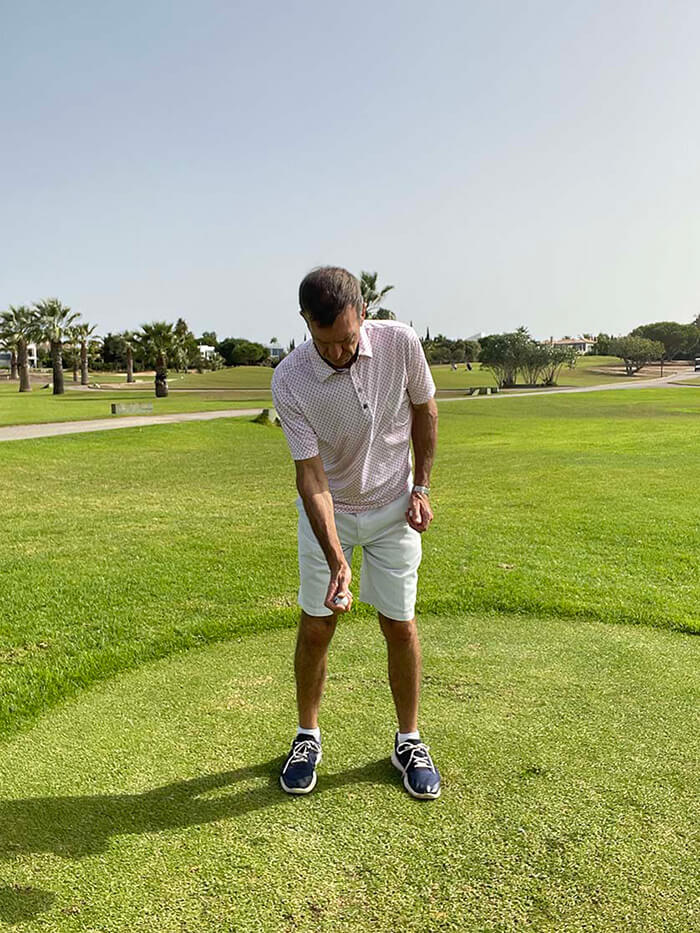 You can be so close to the green and all you need to do is play a simple pitch onto the green, tap the putt in for a par and walk to the next tee with a smile, but…
It doesn't always work like that. In fact, for many of us, a thin and a duff shot later, and we leave the hole with a double bogey, or worse!
Is there a simple solution? I am pleased to say there is.
In this article, I am going to explain a fun, simple and natural process to improve your pitching …
One of the most effective ways to learn fast is to associate something we want to do with something we already understand and do without thinking.
Pitching can be like that with throwing.
If you look at a pitch shot of only 20 yards or so, it's very similar to the action of underarm throwing, and I bet if I gave you a ball and asked you to throw it underarm to a target 20 yards away, you would be fairly accurate and, very importantly, you wouldn't be stressed about it!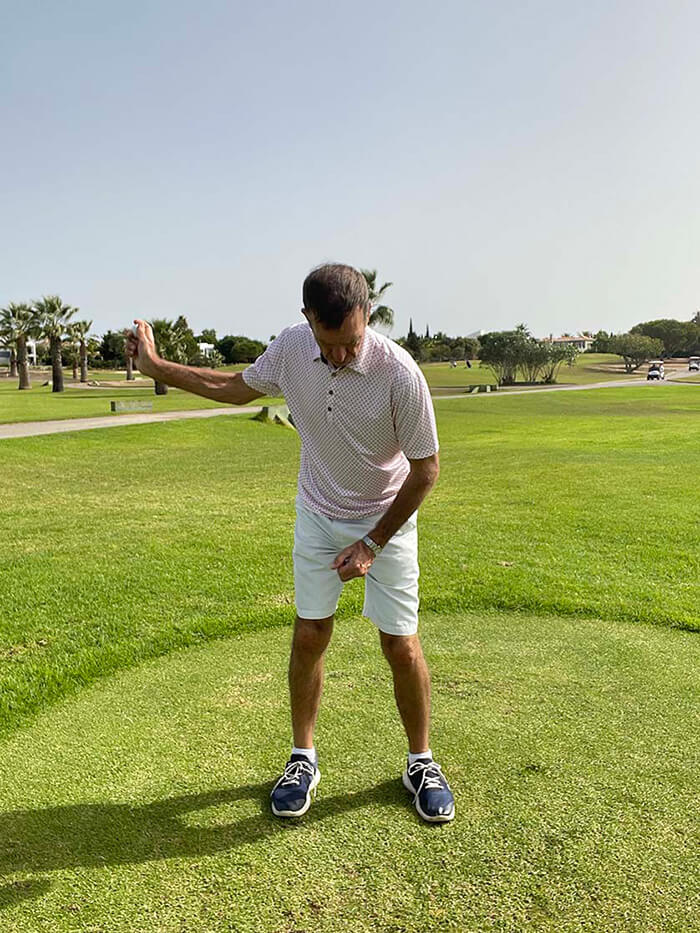 Not only would you throw underarm quite easily, but you will also notice that your whole body is pretty much involved in that action. By that, I mean your feet, knees, and hips will all be involved and then finally your arm and then your wrist release the ball to the target.
This natural and fully integrated movement is precisely what you want in your pitching action.
So, how do you move from throwing and turn it into pitching? I want you to do this by taking some swings with one hand.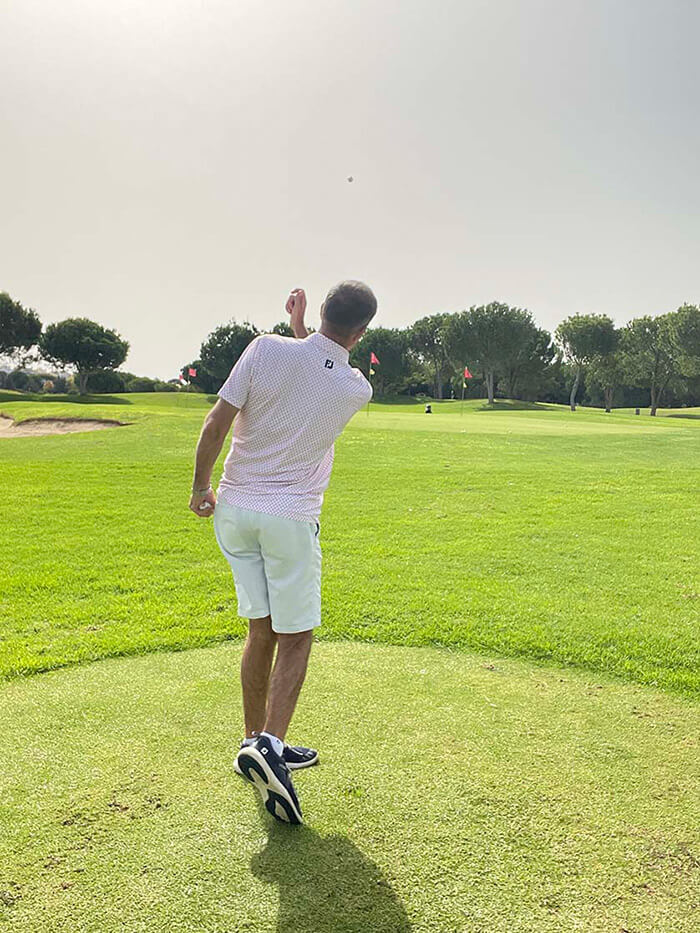 Hold the club in your right hand only (for a right-handed player) and just practice swinging the club head as if you're throwing a ball or throwing the club head off the shaft to the target.
When you do so, let your body respond. Let the whole body become part of the movement just as it was in the throwing action above.
Don't force things to happen but, like the throw, allow it to happen naturally.
Once you've repeated this movement a few times, bring a ball in.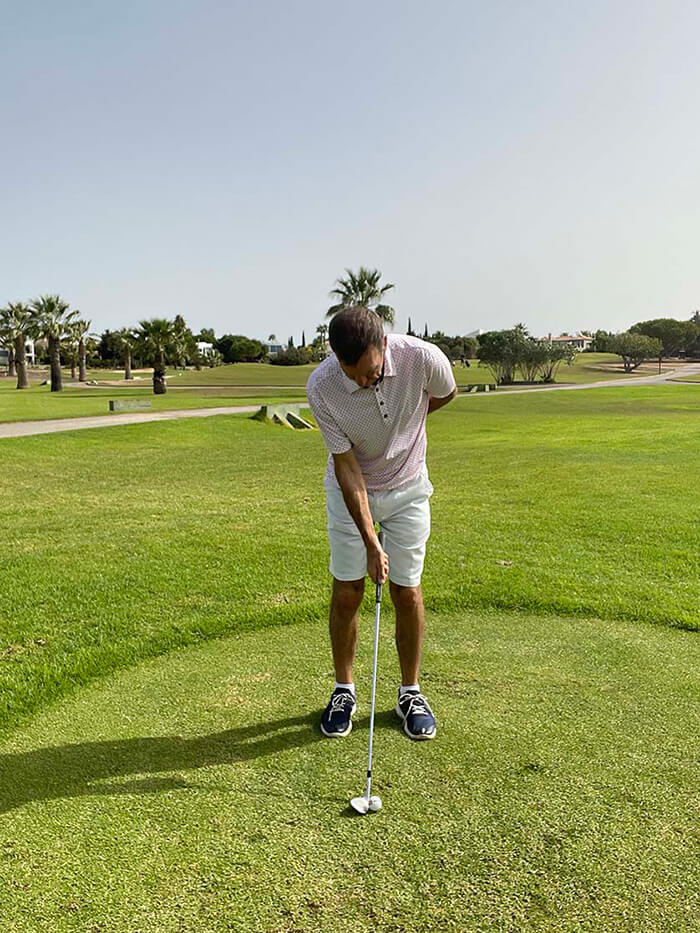 Don't worry about the result, just go ahead. and play the shot with one hand.  Commit to the process, and very quickly you will develop the feeling of your pitch shots feeling 'like' your throwing action.
After practising this approach, some golfers even prefer pitching with one hand!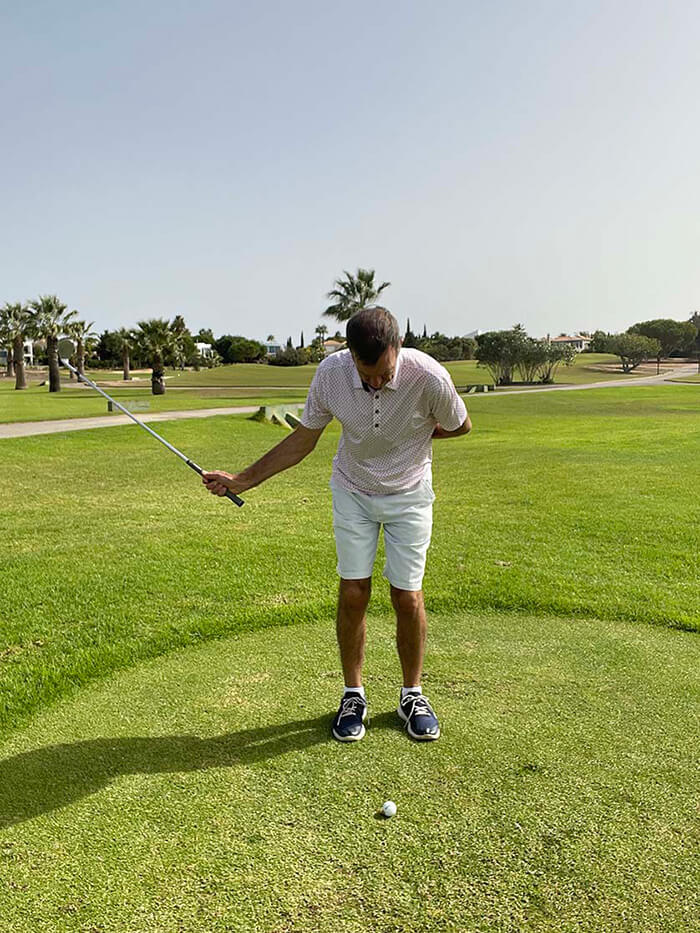 Once you have the feeling, introduce your other hand. Take a few practice swings but keep your focus and feel as though it's just the one hand gently throwing the club head or the ball to the target.
Don't treat it like a pitch shot, treat it like a throw. And when you can do that, your pitching action will start to feel more natural. You'll feel comfortable pitching, just like you do when you're throwing.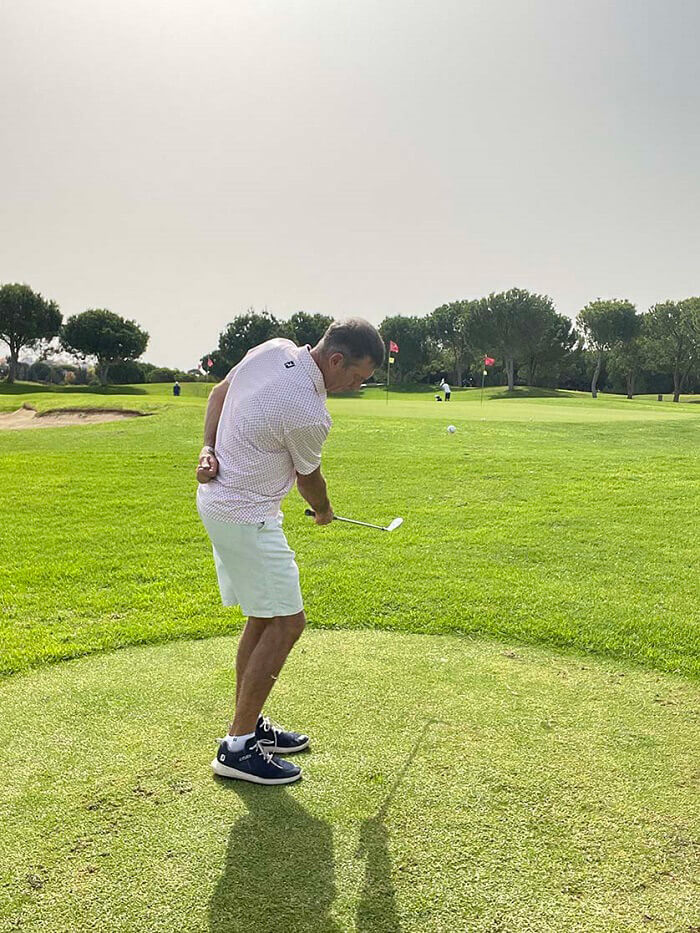 If you will commit to some practice this way, and keep mixing between the throw and pitch, you'll develop a nice blend between throwing and pitching and not only will your pitching improve, but you might even become an expert pitcher!
If you have any questions or would like to find out more about my coaching in the Algarve and UK, please visit www.scottcranfield.com or contact me on scott@scottcranfield.com
For more tips to help your golf visit, go to https://www.facebook.com/intuitivegolf
By Scott Cranfield
Scott Cranfield is a PGA Master Coach. For over 30 years, he has dedicated his life to helping golfers achieve their goals through a natural approach that embraces the true laws of how the human mind and body work. Scott's unique approach has led to the creation of multiple training programmes, and the experience of coaching every standard of golfer from complete beginners through to Ryder Cup players. As well as enjoying a long TV career with Sky Sports and Setanta TV, in 2011 Scott was honoured with the award of PGA Master Professional & Coach.