Motivation for Algarve juniors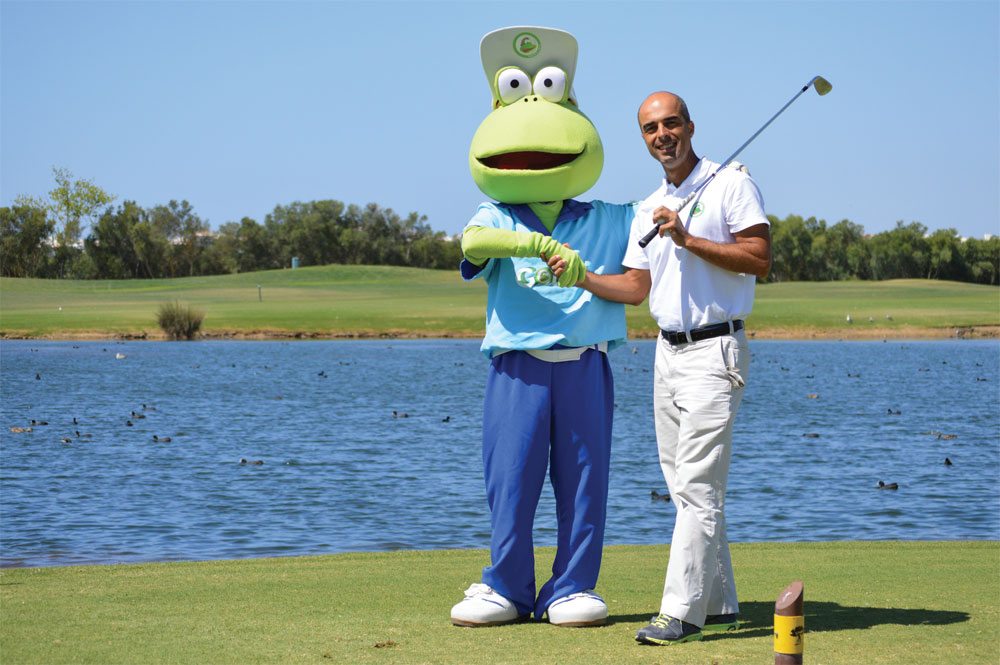 – September 28, 2014
David Moura, Assistant Coach of the Portuguese Golf Team, leads the development of junior golf in Portugal. David is delighted with the number of adults who have already provided golf clubs for Algarve schools as part of the 'Project Drive' initiative which encourages young people in Portugal to try golf.
Project Drive's distinctive logo is the green frog (also called Drive) which is prominent on the project's merchandise and also as a larger than life figure at roadshows which have already attracted 600,000 people. As Drive the frog appeals to both young people and adults, parents can learn about opportunities for children to play golf and many who believed that golf was too expensive are pleasantly surprised. As David explains, "juniors as young as six can play golf and receive coaching. For example, in Vilamoura it can cost no more than 35 euros per month." Children play with juniors of the same age and David stresses that "the project places an emphasis on friendship and social skills." With a young person's overall development being so important, the project also has strong links with local Algarve schools. In the Albufeira and Loulé areas, for instance, several clubs accommodate students from schools where golf is on the curriculum. Students make a regular visits to a golf course as part of the 'Tri-Golf ' scheme which is a three-way collaboration of schools, golf clubs and the local councils to encourage young Portuguese to try golf.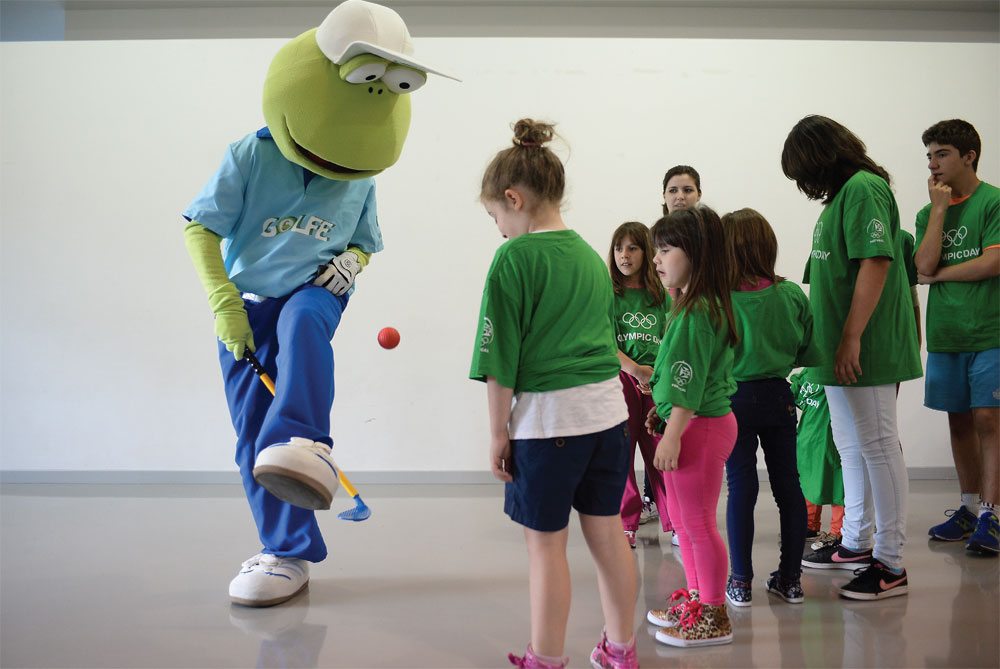 As the young people progress to different levels of performance, coloured golf caps are used to reflect their level of achievement. David Moura stresses how this and other strategies to motivate juniors "provides real incentives and targets from one level to the next." Local golf clubs only need to ask and the FPG will provide practical assistance from supplying safe, plastic equipment to establishing links with local schools.
David Moura and the Project Drive team are clearly enthusiastic about the prospect of future generations of Portuguese playing golf and the next roadshow is from 19 – 21 September at the Forum in Faro. Swing by and meet the team including of course Drive, the inimitable, unmistakable, green frog.