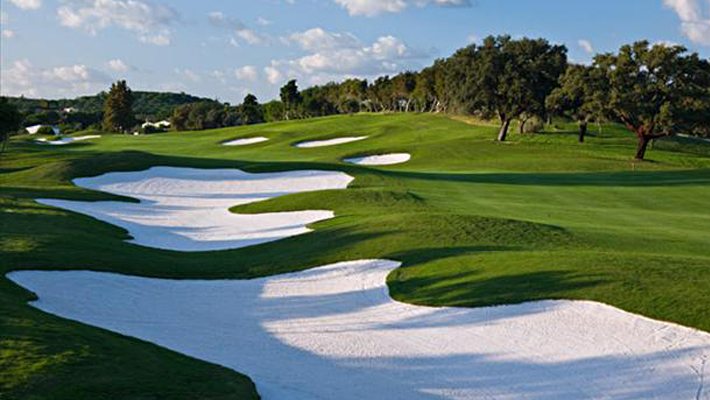 Following the announcemt of a new three year agreement, it has been confirmed that the Algarve's Pestana Golf Resort is to host the Staysure Tour Qualifying School until 2020, and take its relationship with the Senior Tour into a 20th year. The resort, which boasts six golf courses, has staged the Staysure Tour Qualifying School since 2001 and can now look forward to celebrating two decades of successfully hosting the event. The 2018 edition takes place in January and February.
The 'First Stage' will be played over the Gramacho and Silves Golf Courses while the four-day 'Final Stage' is held at Vale da Pinta. Silves, a par 70 course nestled at the foot of the Monchique mountain, features surroundings with cork and citrus farms to generate a real feeling of authentic Portuguese golf. Gramacho (pictured), designed by Ronald Fream and former World Number One Nick Price, is a par 72 course which has previously hosted the Portuguese Ladies Open. Vale de Pinta, also designed by Fream and inaugurated in 1992, is a challenging par 71 and one of the Algarve's most celebrated courses.
Rui Gago, Director of Golf at Pestana Golf Resort, recently reflected on the onoing success of this prestigious Senior event: "We are very proud of the partnership we have with the European Senior Tour. It has been a privilege to host Qualifying School for the past 17 years and we could not be happier in signing a new three-year agreement. The Tour staff are wonderful to work with and it is always a pleasure to assist during those rewarding two weeks. All the players have been brilliant, and the comments we receive each year make us very proud of both our facilities and the Algarve."
David MacLaren, Head of the Staysure Tour, underlined the invaluable input from their Algarve hosts: "Pestana have been wonderful to the Senior Tour for years now and we are delighted to have extended our agreement with Rui and his team. All three golf courses used for the Qualifying School are always presented to a very high standard and offer a worthy test for those golfers attempting to secure their place on our Tour. We have seen drama aplenty over the years in the Algarve and are looking forward to returning to Portugal at the start of next year for 2018 Qualifying School."
The European Senior Tour's long-term relationship and commitment to Pestana reflects the Algarve's status as a quality venue for first class golf. The future continues to look extrememely bright for golf in Portugal with consistently positive trends showing no signs of being diminished.