The tournament invites parents and children for a day of bonding and golf
– June 6, 2023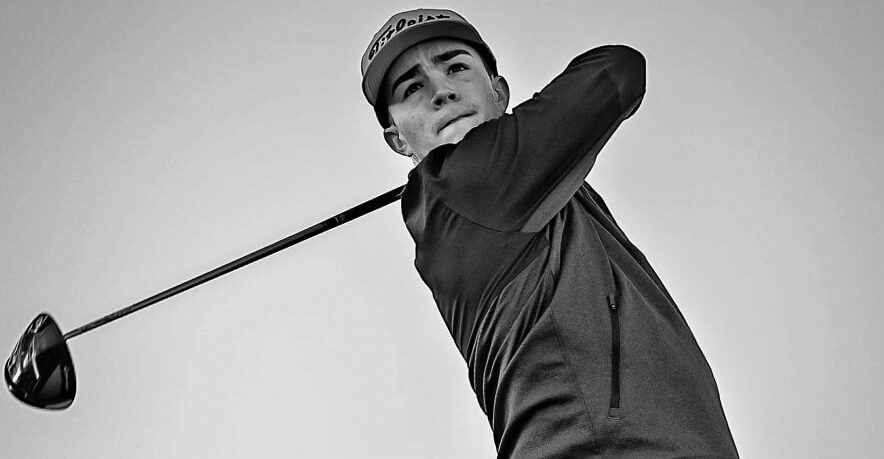 The Quinta do Lago South course will host a special memorial golf tournament on August 16th in honor of golfing prodigy Tiago Sousa. Tiago was a member of the Quinta do Lago golf academy who tragically died in a car accident in Texas last year.
The event aims to keep 18-year-old Tiago's memory alive, in the region that was his home.
Stepfather and joint organiser Kenneth Starreveld told the Portugal Resident that "money raised will be going to a project, supported also by the Portuguese Golf Federation/ Quinta do Lago and the Paul McGinley Golf Academy, to send professional golf players into local schools, to embrace the idea of golf with children".
"There is this misconception that golf is an elitist sport", Starreveld explains. "But it isn't: for kids, a year's subscription to a golfing academy is generally cheaper than the money charged for football coaching…" For Starreveld, golf "helps with education", "gets kids to focus on themselves" and creates an "honest" approach to sport.
Tiago's story was deeply intertwined with family, so the concept of a family tournament seemed perfect for this memorial tribute. The tournament is for parents to play with their children, having "a joyful day" which ends with a BBQ, raffle and, of course, prize giving.
Despite Tiago's years of learning and playing, as his stepfather explained, Tiago never got the chance to play with him in an official tournament. There were no practice sessions for parents and their children.
So, this tournament also serves the purpose of perhaps changing mentalities a little and making this a special day, encouraging more tournaments like these in the future. Thanks to his work with the Hilton Hotels group, Starreveld already has a sponsorship from Hilton Hotels Worldwide, and from the DP World Tour and the PGA of America.
Former Ryder Cup champion Paul McGinley is the co-organiser of this event – "a man with whom Tiago had many conversations before deciding to study in the United States. It was Paul McGinley who encouraged Tiago to pursue College golf". According to Tiago's stepfather: "I do not know where we would be without this amazing man and his support."
The event aims to bring together 200 players on the day ("several have already confirmed from Europe, the United States and Canada").
Any type of sponsorship is welcomed, especially auction items or prizes. The current donations include two BMW Hospitality tickets for any specified day including parking from the European Tour Group and two general admission tickets for the 2023 Ryder Cup, as well as several vouchers for Hilton Hotels in Europe, and quite a bit of golfing equipment.
Registration for the event is €200 (parent and child), and further details can be found here.
Visit Tiago Sousa Golf for more information.
This article was originally written by Natasha Donn for the Portugal Resident.
Read more news: