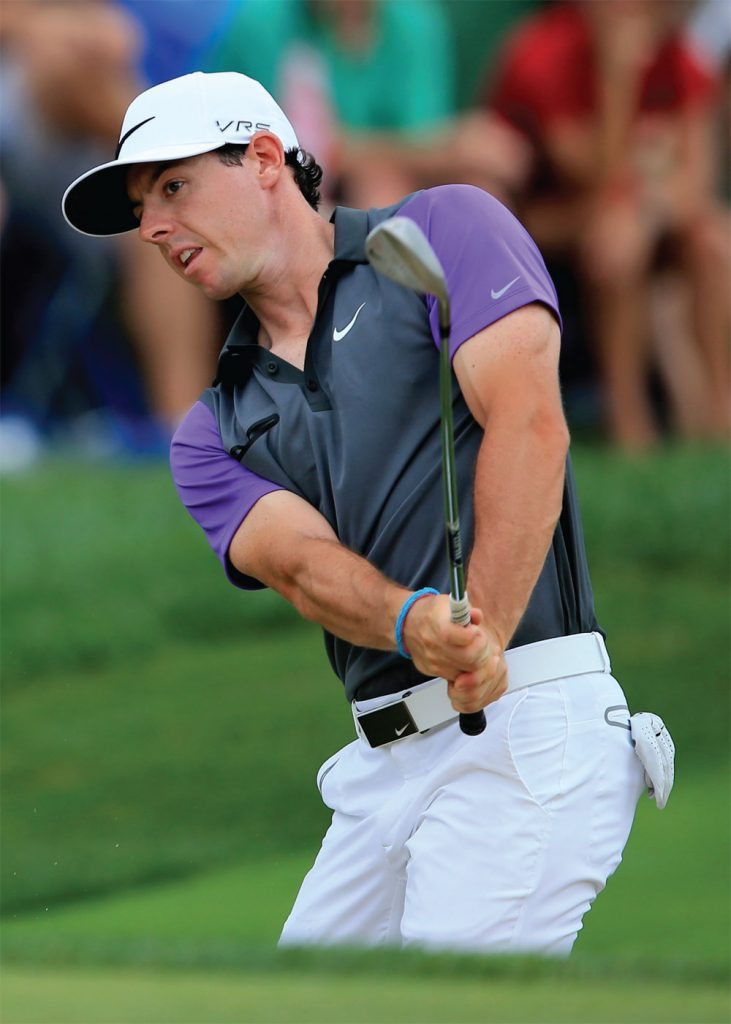 England's Lee Westwood won the Portugal Masters at Oceanico Victoria, Vilamoura in 2009 and in the same year he also won the inaugural Race to Dubai. From the curtain-raising South African Open Championship in November across all five continents through to the season-ending DP World Tour Championship, Dubai, the 2014 European Tour International Schedule presents 12 months of high quality golf featuring 48 tournaments in 26 countries worldwide. Occurring so close to the end of the season, the Portugal Masters inevitably has a significant bearing on the Race to Dubai final placings.
Interestingly, in 2009, when Westwood won both the Race to Dubai and the Portugal Masters, Rory McIlroy was runner up in Dubai and further underlining the significance of the Portugal Masters in terms of top international golf and both were selected by Captain Paul McGinley for the 2014 European Ryder Cup team. McGinley is a well-established figure in the Algarve with an academy of international standing in Vilamoura and actively promotes junior golf in the region. Lee Westwood is never far away from the top of a leaderboard but, of course, this year has seen the rise and rise of Northern Ireland's McIlroy, now a remarkable four times championship winner. Following his latest triumph in the US PGA Championship at Valhalla, the modest McIlroy spoke of coming to terms with the significance of his victory. "I thought winning The Open Championship had sort of put me on a higher level in this game. But then to win a fourth major here, to be one behind Phil, one behind Seve, level with Ernie, level with Raymond Floyd. I mean, I never thought I'd get this far at 25 years of age." Rory's humility is clearly underlined when he speaks but so too is a fiery ambition. Reflecting on being a four times champion, he admits that he is "just going to have to come to terms with in a way" and reveals how he was "happy being a two time Major Champion coming into this year, and all of a sudden I'm a four time Major Champion and going for the career Grand Slam at Augusta."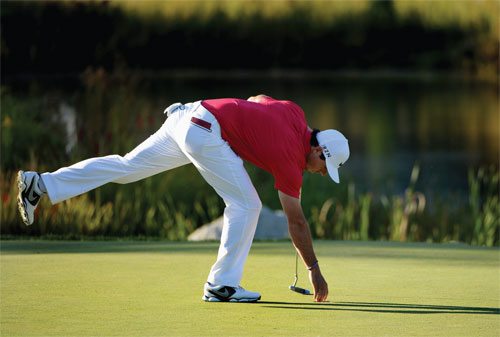 Explaining his desire "to become the greatest European golfer ever …" he also pays tribute to Sir Nick Faldo as "the most successful European in the modern era …" Mention of the legendary Faldo, of course, evokes an inevitable association with the Algarve and the Amendoeira 'Faldo' course – acknowledged as one of the finest in southern Portugal. Who knows, maybe one day there will be a 'McIlroy' equivalent. For now, though, the 25 year old has more outstanding goals and ambitions to pursue. There is the small matter of the US Masters in Augusta next year and for which Rory is already on count down. He seems to have a picture in his mind when describing his vision of the career Grand Slam "coming up at Augusta in eight months' time…" and that his clear priority is now on "trying to complete this career Grand Slam… and become the most successful European ever." A tall order. However, McIlroy is well equipped to realise his dreams. While Rory is already focused on next year in Augusta, fond memories of regularly competing in Portugal and enjoying the legendary hospitality is bound to fuel his desire to return at some time in the future. No matter when he arrives, however, it's guaranteed that the Algarve's "own" Paul McGinley will be among the first to welcome this likeable Northern Irishman. The pull of the Algarve has proved irresistible to Rory in the past and it is sure to do so again.