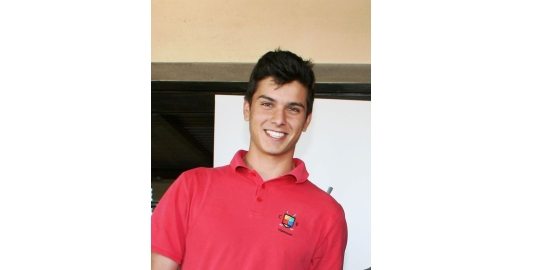 Vilamoura's Vitor Lopes narrowly missed out on first place in the 2015 Portuguese Closed Amateur Championship finishing only one stroke behind the winner. Some of the best male and female amateurs in Portugal competed at the Santo Estêvão Golf Club in Lisbon's Costa Azul region in the 82ndedition of the 72-hole strokeplay competition.
After three days of fierce competition, the men's event developed into a two-horse race between rising junior star Tomás Silva, from Estoril Golf Club, and Vilamoura's Vitor Lopes – winner of the 2014 Telegraph BMW Junior Championship. Silva, who has a handicap of plus two, held a two-stroke lead going into the fourth and final round but had to overcome a strong late challenge from Lopes before clinching a single-shot victory on 14-under-par, with the pair finishing six strokes clear of the rest of the field. At one stage, Vitor Lopes led the event but his final score of 279 strokes (70-71-68-70) was just short but good enough for second place. This was the same position achieved last year by another Vilamoura star, João Carlota, who has since turned professional. Also adding to a strong Vilamoura presence was another amateur, Nathan Brader, who came in 11th on 297 (74-73-78-72) and junior player Calvin Holmes in 19th place with a very respectable score of 314 (77-79-83-75).
The ladies' competition was more clear cut affair than the men's as Susana Ribeiro, from Miramar Golf Club and playing off scratch, dominated from the start. Rounds of 71, 69, 75 and 78 ensured a win by 14 shots from her nearest challenger Beatriz Santos, also from Miramar.
The occasion also represented a major success for ORIZONTE – Lisbon Golf with one of its acclaimed courses, the Santo Estêvão Golf Club, having been chosen to host the event – one of the most prestigious amateur tournaments in the country. ORIZONTE – Lisbon Golf brings together well-established but often unsung layouts near Lisbon and extensive practice facilities across the various venues make this an attractive option for individuals and groups seeking to book a stay, play and learn package.
For more information on ORIZONTE – Lisbon Golf, email info@orizontelisbongolf.com or visit www.orizontegolf.com