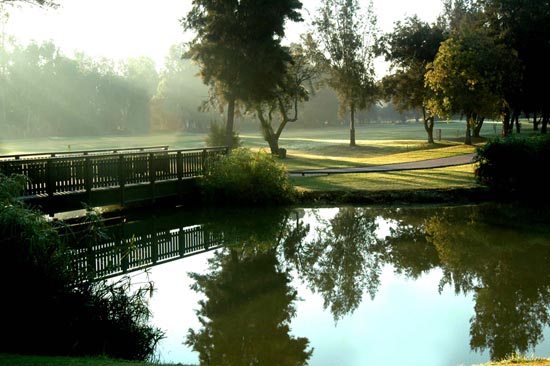 PENINA – CHAMPIONSHIP COURSE
Golf in the Algarve commenced here in 1966 on this Henry Cotton-designed layout. Distinctive, tree-lined fairways are complemented by subtle landscaping to present a stunningly visual and challenging course.
It has hosted the Portuguese Open 10 times, five since 1998. The imposing Penina Hotel overlooks the course.
Holes: 18
Length: 6,273 metres
Par: 73
Extras: Golf Academy
PENINA – RESORT COURSE
Although less demanding than the Championship course, this full-sized, 9-hole course still presents an interesting challenge.
Holes 1, 2 and 3 are tree-lined dogleg par-4s and keeping to the fairway can be essential.
Holes: 9
Length: 2,987 metres
Par: 35
Extras: Golf Academy
PENINA – ACADEMY COURSE
Ideal for year-round holiday golf, this short 9-holer is laid out amongst the Championship fairways and comprises six par-3s and three par-4s.
The greens are relatively small and demand precise tee shots or approach shots.
Holes: 9
Length: 1,851 metres
Par: 30
Extras: Golf Academy
Tel: 282 420 200 | www.penina.com