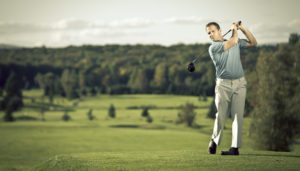 In 2012, the R&A and the USGA conducted a significant revision of the Rules of Golf, and its objectives included devising easily understood rules, and also ensuring that golf is attractive and accessible. This review entailed an international consultation process and the revisions have been warmly welcomed across the golfing world as David Rickman, Executive Director – Governance at The R&A, has explained: "We are pleased to be introducing the new Rules of Golf after a collaborative and wide-ranging review process which has embraced the views of golfers, rules experts and administrators worldwide. We believe that the new Rules are more in tune with what golfers would like and are easier to understand and apply for everyone who enjoys playing this great game."
The changes have been made with a view to simplifying rules which have sometimes been perceived as unnecessarily complicated. Similarly, while the character and heritage of golf is preserved, certain revisions are designed to speed up play – an issue frequently highlighted by golfers.
With full implementation scheduled for January 2019, the latest changes enhance the 2017 revisions and include the following:
When taking relief, a ball will be dropped from knee height. This method preserves the drop's random nature while encouraging standardisation and consistency.
To establish an area of relief the player will use the longest club in the bag (but not a putter) to the appropriate one or two club length, depending on the penalty.
There is no longer a penalty for accidentally striking the ball more than once during a stroke (usually characterised as a 'double hit'). The one stroke played counts, without further penalty.
The option of another change from January 2019, allows committees to introduce a new Local Rule. This provides golf clubs with the option of designating that a player may elect to drop a ball in the vicinity of where a ball is lost or out of bounds (including the nearest fairway area), under a two-stroke penalty. This is not applicable to professional or elite competitions, and is at the discretion of individual clubs.
Other significant changes sure to be welcomed by golfers include:
No penalty for accidentally moving a ball on the green or when searching for a ball.
When putting, golfers may play without having the flagstick attended or removed. Also, it is permissible to repair spike marks and similar damage caused by, for example, shoes or animals. There is no penalty for simply touching the line of putt.
'Penalty areas' (no longer restricted to 'water hazards') include a range of hazards and provide lateral relief. Moving loose impediments or touching ground or water in 'penalty' areas is now acceptable within the rules.
In bunkers, moving loose impediments or generally touching sand with hand or club no longer incurs a penalty. However, to maintain the challenging dimension of sand-play, grounding a club right next to the ball is still a breach. Another extra relief option concerns when a ball is deemed unplayable ball in a bunker – the ball may now be played from outside the bunker, under penalty of two strokes.
In another move designed to speed up play, the time now allowed searching for a lost ball is three minutes (reduced from the previous five). 'Ready golf' is encouraged in stroke play, and 40 seconds is the recommended maximum time for playing a shot.
The new Rules of Golf reflect the suggestions and concerns of golfers everywhere as Thomas Pagel, USGA Senior Director of Rules & Amateur Status, confirmed when acknowledging the extensive input to the process: "We are thankful for the golfers, administrators and everyone in the game who took the time to provide us with great insight and thoughtful feedback".
From January 2019, and in response to the demands and realities of sport in the 21st century, the game of golf is undergoing positive change. There is now a stronger possibility that today's golfers will continue to play longer, and there is justified optimism that even greater numbers will be attracted to golf. The significant impact of the new rules cannot be understated in terms of enhancing golf today and paving the way for continued progression in the golfing world of tomorrow.
Image: Shutterstock