Little gems
– November 9, 2023 | Text Mark Hirst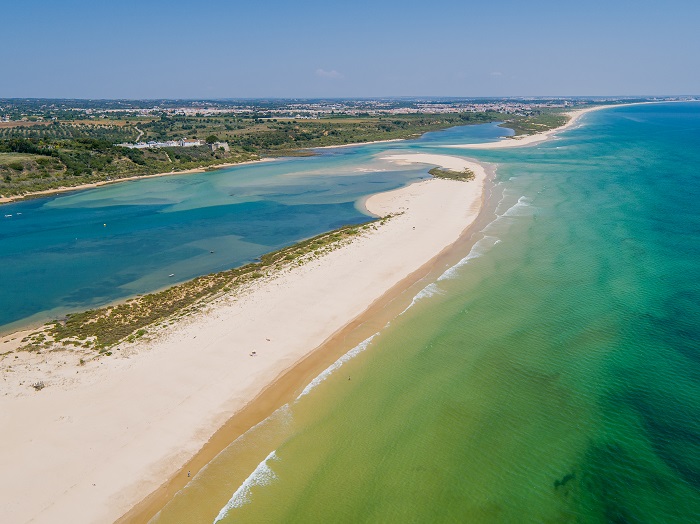 Golf in the Algarve has never been more popular. Despite the cost-of-living crisis, tourist numbers have returned to pre-pandemic levels and it is easy to see why. The Algarve boasts some of the best golf courses in Europe, all within an hour's drive of Faro Airport. Many of these golf courses are well-serviced by the larger golf resorts, but for those looking for a quieter golfing getaway, we bring you four boutique hotels in the eastern Algarve that are perfect for the more intimate golf trip.
Octant Vila Monte is only a 15-minute drive from Tavira and 30 minutes from Vilamoura, providing easy access to a wide range of golf courses. There are 55 rooms here set within nine hectares of stunningly landscaped gardens. For those seeking the ultimate indulgence, the newly-opened secret suite offers a private garden with a patio, furniture, and your very own immersion pool.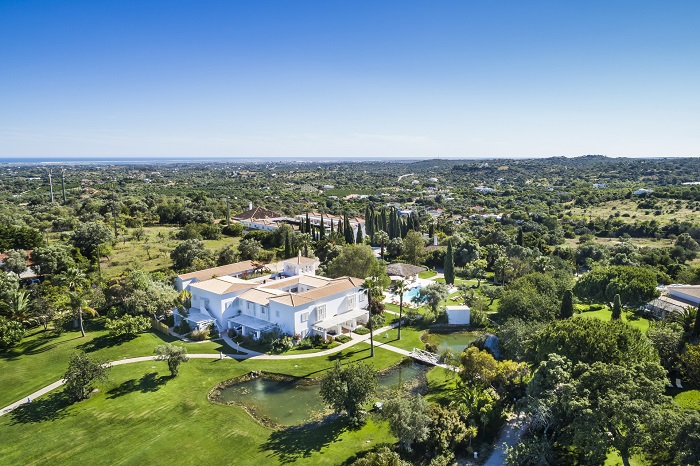 For dining, the À Terra restaurant focuses on local ingredients, all prepared by hand to create healthy, sustainable dishes. The wood-fired oven is undoubtedly the star of the show at À Terra, delivering freshly-cooked pizzas and loaves of bread that are still warm as you break into them. Fresh green salads accompany most dishes and top off a beautiful way to spend a lazy afternoon lunch. During the summer months, head chef Marco Alban runs guided trips to the local market to explain the local produce, a thoroughly worthwhile experience. "We recommend trying our traditional fish and seafood rice casserole or our beef (entrecôte) rib eye," says golf sales manager José Maria Figueiroa.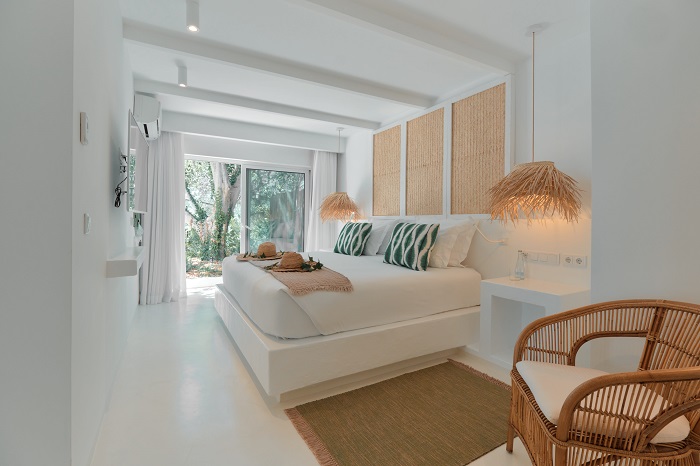 For the golf, we recommend having access to a car. Whilst the setting is beautiful, there is some driving involved to reach the majority of courses. Monte Rei Golf & Country Club is frequently voted as Portugal's best golf course and is only 35 minutes away. This Jack Nicklaus Signature course offers one of the most manicured rounds of golf in all of Portugal. The service is unparalleled at Monte Rei and whilst a round isn't the cheapest (one round costs upwards of €170), the experience is worth it and any golfer visiting the Algarve should play this course at least once.
Travel 30 minutes west and you will find the renowned Quinta do Lago Resort, home to several golf courses, all maintained to an exquisite standard. Our pick would be Laranjal and the South Course. Both courses represent a true golfing challenge and offer impeccable standards. "Golfers will also love our proximity to golf courses such as Quinta da Ria and Quinta de Cima," adds José Maria Figueiroa.
Also part of the Octant hotel chain, Praia Verde Boutique Hotel has 65 rooms, all appointed to the highest standard, with many offering sumptuous sea views. Praia Verde is where you come to get away from it all, spend your days relaxing by the pool, take a biscuit-making class, or spend the afternoon wandering the kitchen garden that supplies the main restaurant.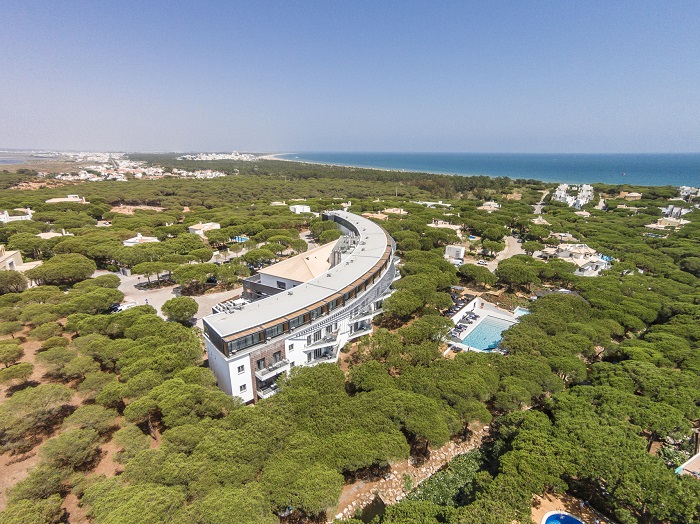 This À Terra restaurant is led by head chef David Domingues, offering exquisite dishes created from local produce, much of which comes from the aforementioned garden located onsite. Much like at Octant Vila Monte, the highlight is the wood-fired oven, the inspiration behind many of the dishes that are served here. Guests can order pizzas throughout the day, whilst other dishes include figs, oranges, lemon, aromatic herbs, olives, and local cheeses, all sourced either onsite or from local producers.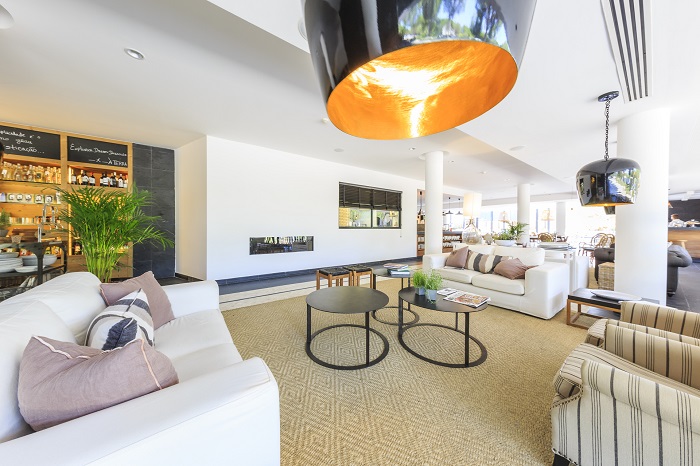 Nearby golf courses include Castro Marim Golfe & Country Club, a mere 12-minute drive away. The course offers 27 holes, split over three loops of nine. It is possible to play three different variations of 18 holes and is perfect for multiple visits. If you only visit once, then my recommendation would be the Grouse & Guadiana combination as it offers the best views and is a respectable challenge for any golfer.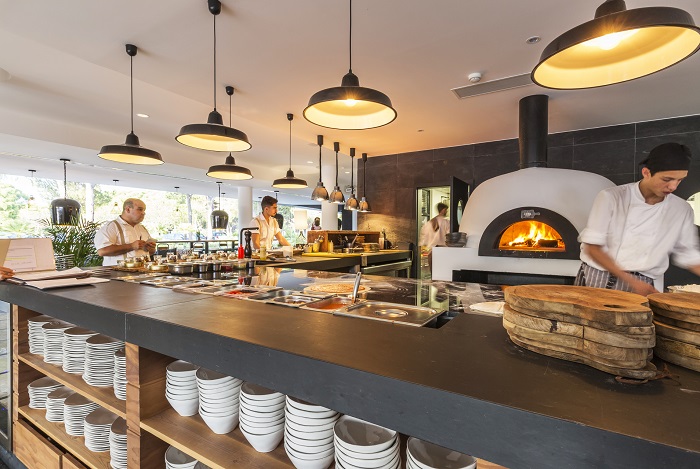 Carry on past Castro Marim and you will find Quinta do Vale Golf. Designed by Seve Ballesteros, this is a tough course, but the views are majestic. Expect grand views of the River Guadiana and the Spanish countryside beyond. It's also far less busy than the golf courses found in Vilamoura and Quinta do Lago. Here you can relax, take your time and enjoy a tranquil round of golf.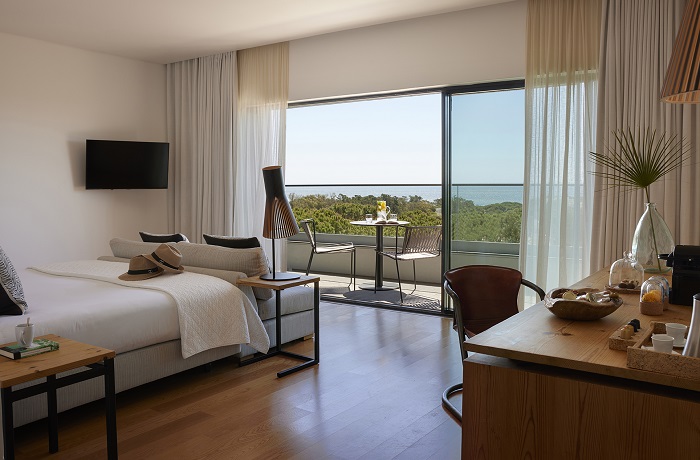 "We love to welcome golfers," says José Maria Figueiroa. "There is nothing better than wandering down to the beach to watch the sunset after a busy day on the golf course."
Ozadi Tavira underwent a complete refurbishment in 2014, yet much of the charm of its 1970s architecture still remains. With 77 rooms and suites, the hotel is set up perfectly for couples and young families. Many of the rooms have splendid views of the surrounding countryside and salt flats of the unspoiled Ria Formosa. There is a strong focus on local crafts and produce, with each room elegantly decorated to a modern, high standard using local artists and designers. There are five Single rooms, 69 Superior rooms (Twins and Doubles), two Premium Superior rooms and one Main Suite to choose from.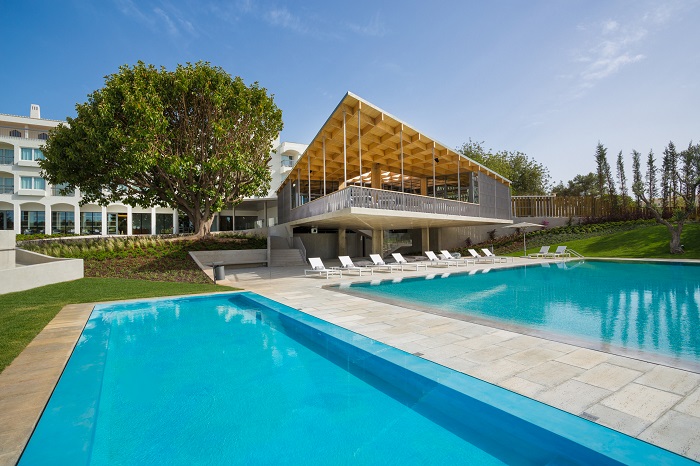 The Ozadi also has two restaurants. The Terrace provides a buffet for breakfast, lunch and dinner serving up Mediterranean dishes with a focus on local ingredients. There is also a range of international flavours available daily. Meanwhile, the Orangea Bistro offers a more intimate setting, with a primary focus on premium wines and international beers alongside a wine and tapas menu for those wanting a lighter meal or snack between lunch and dinner.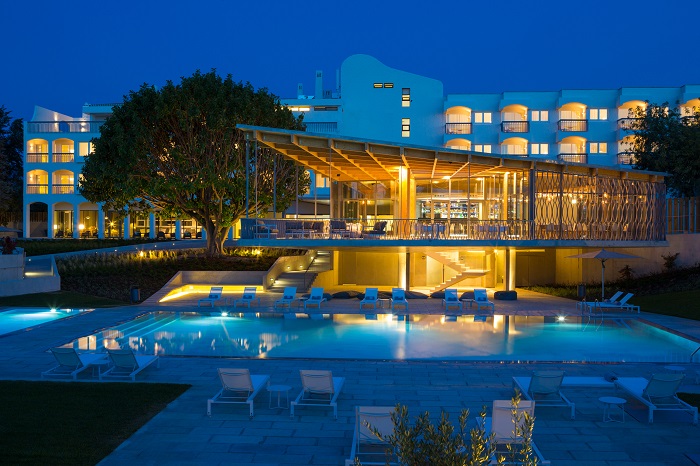 For golf, Benamor Golf Course is just a stone's throw away. This elegantly simple course is devoid of large developments, so you can expect a quiet, peaceful round set amongst almond, cork and olive trees. Only a 10-minute drive east, the Quinta da Ria and Quinta de Cima golf courses are two of the Algarve's truly hidden gems. Quinta da Ria's back nine offers unparalleled views of the beach and one of the most spectacular backdrops of any golf course in Tavira. Quinta de Cima offers more of a challenge and will suit the more experienced golfer. The final two holes are simply stunning, with two large lakes that frame both the fairway and greens.
"Golfers will love the informal atmosphere of Ozadi, combined with a contemporary yet retro aesthetic," says sales director Paulo Domingos.
If the thought of spending a few nights amongst a converted citrus orchard sounds appealing, then Quinta dos Perfumes represents the perfect retreat. The site has undergone several transformations since the 1950s. Originally a factory that distilled mallows (Malva) to produce fragrant essential oils, it was transformed in 1970 to produce Portuguese table wines, before being converted once again into the citrus orchard in 2000, much of which still remains today.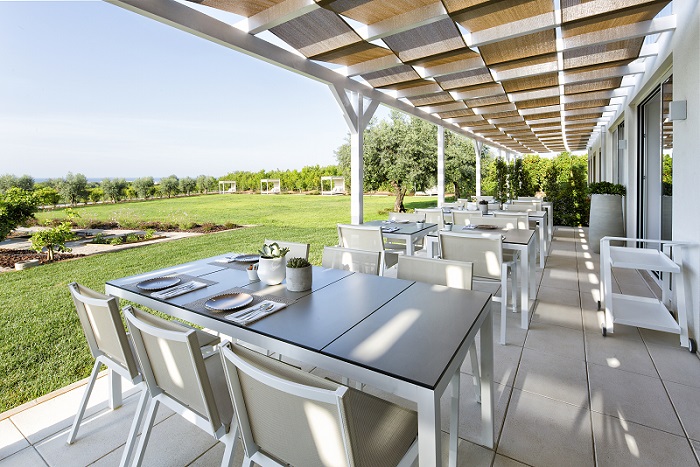 There are only 15 rooms at Quinta dos Perfumes, so this is about as 'boutique' as you can get. The private saltwater pool set within one of the orange groves offers a truly private setting to relax and unwind. Given the small number of rooms, it never feels overly busy and is the perfect spot for an afternoon doze or a spot of reading. There is no restaurant onsite, but there is a terrace for breakfast, drinks and a light snack. The nearby towns of Cabanas and Tavira offer plenty of local restaurants serving a wide selection of dishes.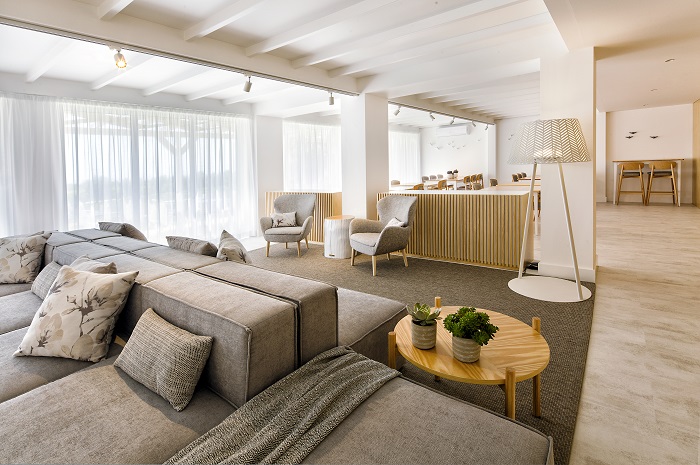 There are three golf courses nearby, including Benamor, Quinta de Cima and Quinta da Ria, whilst Monte Rei, Castro Marim and Quinta do Vale are not too far either. "Our proximity to golf courses could not be better," states CEO Pedro Estrela.
The eastern region of the Algarve offers a quieter pace than the busier, more popular central areas, and with it come great golfing choices, smaller, attentive boutique hotels and some of the most spectacular scenery.
Mark Hirst is the founder of Getaway Golfer, a site dedicated to helping people discover the best golf courses and hotels worldwide. His writing has been featured in National Club Golfer, Luxuria Lifestyle and many other publications.
Read more news: