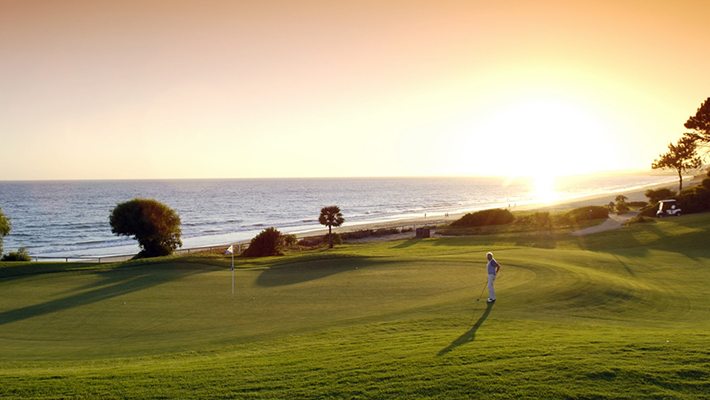 The Algarve has clinched a magnificent seven of accolades with double success in the annual Travel Awards announced by UK magazine Today's Golfer. This is the region's seventh honour since 2011 when the awards were launched with the Algarve, southernmost region of mainland Portugal, again voted 'Best Golf Destination' and also 'Best Value' location in continental Europe.
Boasting 43 fabulous courses, the Algarve first claimed the award of Europe's leading golf destination in 2017 and has maintained top place with more than 60 per cent of the vote. Value for money also continues to be a hugely important factor in attracting visitors to the Algarve and it landed nearly 40 per cent of the vote to secure Best Value award for the fifth time. Readers cast thousands of votes in the seventh edition of the awards to ensure their favourite courses and venues received recognition.
Kevin Brown, 'Courses and Travel' editor of Today's Golfer, has underlined the credibility and prestige of the awards while praising the region's attractions: "The awards are totally objective as it is the paying public – our readers – who make the decisions. Congratulations to the Algarve which celebrated more success and continues to be recognised by our readers for its outstanding qualities as a golf destination. It remains the number one choice among UK golfers."
Maria Manuel Delgado e Silva, Algarve tourism golf product manager, has also paid tribute to the individuals who strive relentlessly to achieve such deserved recognition: "It is testament to the continued hard work throughout our golf tourism industry that we have been voted as Best Golf Destination and Best Value in Continental Europe by the readers of
Today's Golfer. It remains a huge honour to be regarded so highly by UK golfers. We have welcomed record numbers of visiting golfers from the UK in recent years and we remain committed to delivering the excellence that golfers expect from a destination like the Algarve."
Senhor Delgado e Silva also expressed gratitude to the visitors who make such accolades possible: "We would like to thank everyone who has played a part in helping us win these awards and, above all, to the golfers who visit us in the Algarve."
The Algarve has already begun 2018 with an array of prestigious awards and which augurs well for the coming golf season and beyond. Similarly, the individuals and organisations that consistently earn the region such deserved status will be encouraged and supported to maintain the region's status as one of the world's top golfing locations.