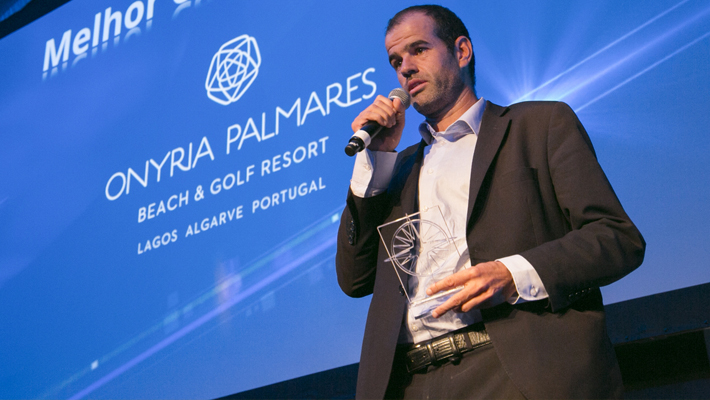 It has just been announced at the magazine Publituris Portugal Travel Awards for 2017 that Onyria Palmares Beach & Golf Resort has won a sixth successive prize as Portugal's 'Best Golf Course'. The title was determined by a weighted average of votes from the public and a jury of industry figures.
This recent award to Onyria Palmares Beach & Golf Resort, which reopened in 2011 following extensive redesign, was presented to Resort sales director, João Pinto Coelho (pictured) whose pride was unmistakable: "To land this award for a sixth successive year is an amazing achievement. As always, we'd like to thank everybody who voted for us and as when we won the award for the first time: we want to express our gratitude to the staff at the resort who work so hard, day in, day out."
Onyria Palmares Beach & Golf Resort is also ranked in Portugal's top three by the world's best-known golf title, Golf Digest, at 26 in Golf World's benchmark Top 100 Golf Courses in Continental Europe 2017/18, and is expected to be a new entry from the same magazine in its next Top 100 Golf Resorts rankings. Such recognition for an Algarve resort reflects the region's national and international status as one of the world's most prestigious golfing locations.