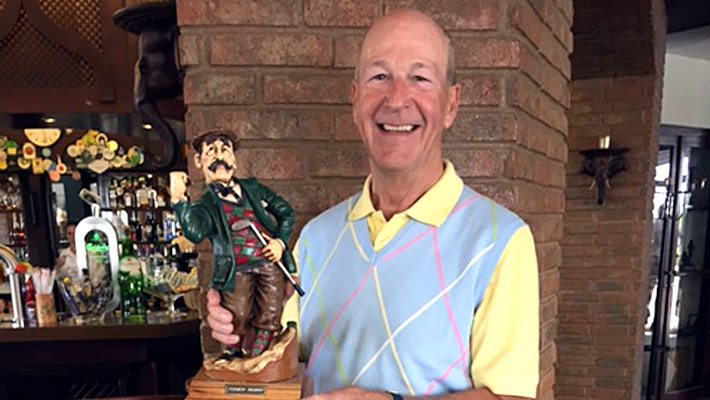 The annual Fermon Trophy is held between participating Algarve clubs in the Pestana group and this year's event was another closely contested competition. The 2017 crown was been deservedly claimed by Carvoeiro Golf & Country Club after a tense final day of competition staged at Pinta GC in central Algarve. Carvoeiro's winning total after 5 rounds was an impressive 952 points while the Vila Sol club also made the frame as runner-up following a highly respectable return of 947 points.
Peter Cartwright (pictured) is captain of the victorious Carvoeiro team and was clearly delighted with his club's victory: "This is terrific reward for the Carvoeiro members and I'm honoured to be winning captain of what has been a real team effort over the season. I have to convey a big 'thankyou' to all members who have represented the club in this year's Fermon trophy matches."
Peter also paid tribute to the other participating Pestana teams – Alto, Gramacho, Silves international Club de Golfe (SICG) and Serra de Monchique: "I must praise all the competing teams this year as their fantastic sportsmanship ensured a highly competitive event with every match being contested in a great golfing spirit."
Plans are already in place to stage next season's competition which begins in November and with such a high standard of golf provided in this year's edition players and spectators can look forward to another great sporting event characterised by good golf and friendly competition.