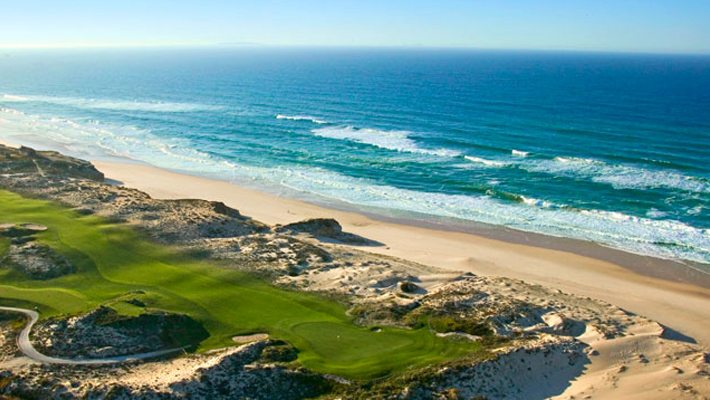 As recently reported, West Cliffs Golf Links, north of Lisbon, was confirmed as 'World's Best New Golf Course' at the 2017 World Golf Awards. Now it has also been acclaimed as the 'world's best new golf course' by Square Mile magazine.
Plaudits from Square Mile, a leading luxury lifestyle publication for the City of London, included lavish praise for the Portuguese course: "Scything through pine trees, vast expanses of sandy wasteland and lush scrub vegetation, West Cliffs is a wild, rollercoaster of a layout that pulls its players in every direction before spitting them out 18 holes later totally smitten. West Cliffs is one of the most exciting, unique courses to open on the continent for a number of years. Play it now before work on neighbouring residences begins, and it'll live long in the memory."
Francisco Cadete, director of golf at West Cliffs Golf Links, said: "It has been a whirlwind first six months for everybody at West Cliffs in terms of accolades and awards. Not surprisingly everybody at the resort is very proud as we believe West Cliffs to be a very special place. We continue to receive amazing feedback from visitors and to be recognised in such glowing terms by the media and professional golfers is the icing on the cake. And the thing is, we firmly believe the course will only get better in the years to come."
Opened only in June 2017, West Cliffs has enjoyed a memorable start already claiming a number of notable honours, including becoming a Golf Environment Organisation (GEO) Certified® Development and being the highest new entry at no 25in Golf World's 2017 Top 100 Courses in Continental Europe ranking.
Portugal's status as a world class golfing venue is further endorsed by awards such as the latest for West Cliffs and a dazzling future for the game in this beautiful country is assured.